Beautiful Log Viewer for Laravel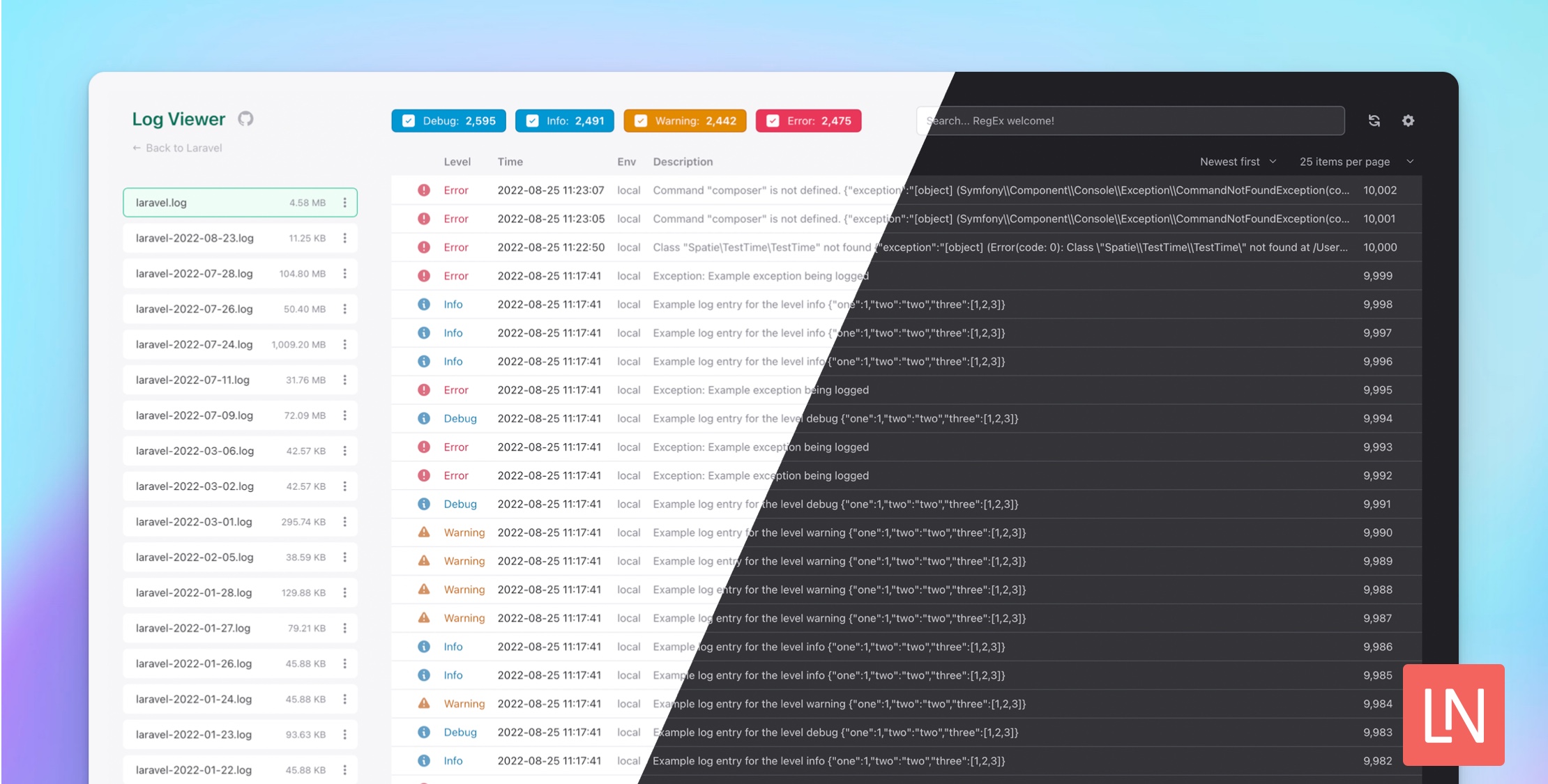 Laravel Log Viewer is a fast and beautiful Log Viewer written by Arunas Skirius:
Well there you have it. It's time for a release 🚀

Written from scratch with efficiency in mind, I give you a Log Viewer for #Laravel that you'll actually want to use. Enjoy!https://t.co/d4dzvCRnvh

— Arunas Skirius 📦 (@arukomp) August 20, 2022
Log Viewer supports multiple logs! You can see single, daily, and horizon logs. You can also customize which logs are picked up by the application via the package's configuration file.
Instead of parsing plain text logs, the Log Viewer app gives you pretty, formatted, collapsible, expandable, searchable logs.
Here are the main features of this package:
Link directly to logs
Searchable and filterable by severity
Download and remove logs via the UI
Short stack traces to remove trace cruft from logs
Configurable log viewer
Built with Alpine.js, Tailwind, and Laravel
Sort by oldest or newest logs
Light and Dark mode
If you'd like to get more background on the Log Viewer package, the author wrote about it: Log Viewer for Laravel. To get started with this package, its available on GitHub.
Full stack web developer. Author of Lumen Programming Guide and Docker for PHP Developers.