Cachet v3 Announcement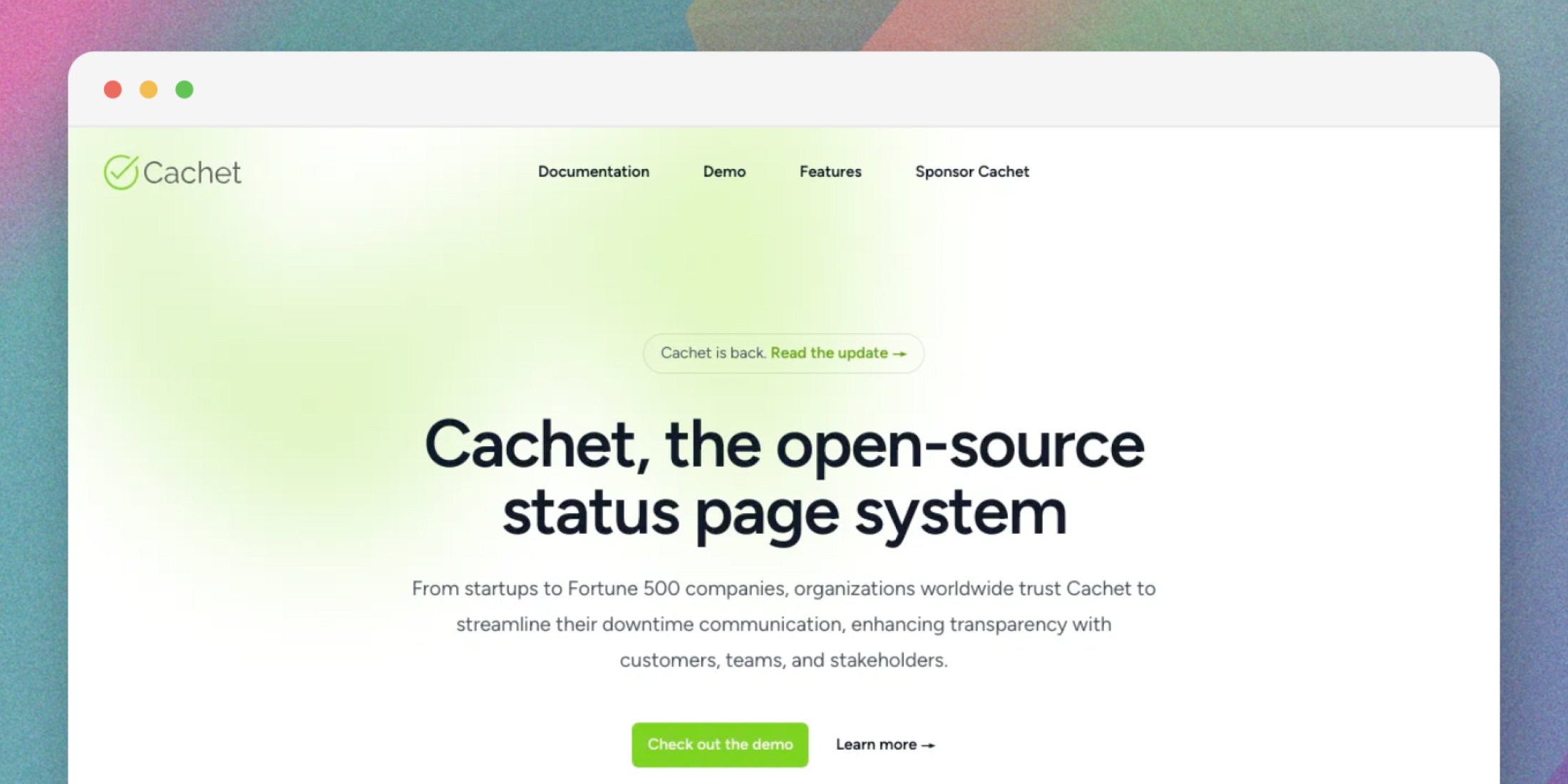 James Brooks, the original creator of Cachet, an open-source status page system, shares an update about its journey:
9 years ago, I released Cachet while working on another SaaS application. Cachet became my primary focus and it reached many heights. Fortune 50 companies were using it, it reached #1 on Hacker News, topped Product Hunt and casually sat in GitHub's trending projects for weeks like it was no big deal.

5 years ago, I sold Cachet. The buyers and I had big plans for the project. Unfortunately, those plans never came to life. I personally hold myself responsible for that. Within just a few weeks, my brother passed away and my first daughter was born. After that, I never felt right working on Cachet.

Fast forward 5 years and things have changed dramatically. I'm now in a much better place personally, I love my job at Laravel, I've launched a new product, Checkmango and I have a deep, burning desire to get my baby back.

A few months ago I mentioned in an issue that I was speaking with the owners to see if I could get Cachet back. It's taken us some time but we're now at a point where I have something to announce.

Cachet, is once again, mine 🎉
James now aims to rebuild Cachet using newer technologies, including Vue.js, Inertia, Laravel 10.x, and Tailwind. He's also decided on specific criteria for this rebuild, such as supporting only PHP 8.1 and above and potentially dropping non-English translations temporarily.
James emphasizes collaboration, inviting the community to help with various aspects of the rebuild, including front-end development, testing, documentation, and financial sponsorship. He concludes by expressing gratitude and seeking feedback and assistance from the community.
If you'd like to help you can visit the GitHub repo and check out the demo of Cachet on its website.
Eric is the creator of Laravel News and has been covering Laravel since 2012.