Designer extraordinaire Steve Schoger has released a new icon set called Heroicons UI. A the time of writing, this collection comprises 104 free premium SVG icons licensed under the MIT license.
???? Introducing Heroicons UI: A set of 104 free in-app SVG icons https://t.co/ePZrQOnFZg

— Steve Schoger (@steveschoger) January 4, 2018
Steve's announcement post describes the icons best:
Heroicons UI make the perfect fit for any in-app UI. Their soft edges and consistent 2 pixel stroke give them a friendly pesonality [sic] that work great for both professional and playful UI's.

I've been working on this set for a while and decided to make them available for free under the MIT license.

Each icon in this set of 104 glyphs is designed in a 24 x 24 pixel grid and maintain a consistent visual proportion when next to each other.
Here's the complete set at the time of writing: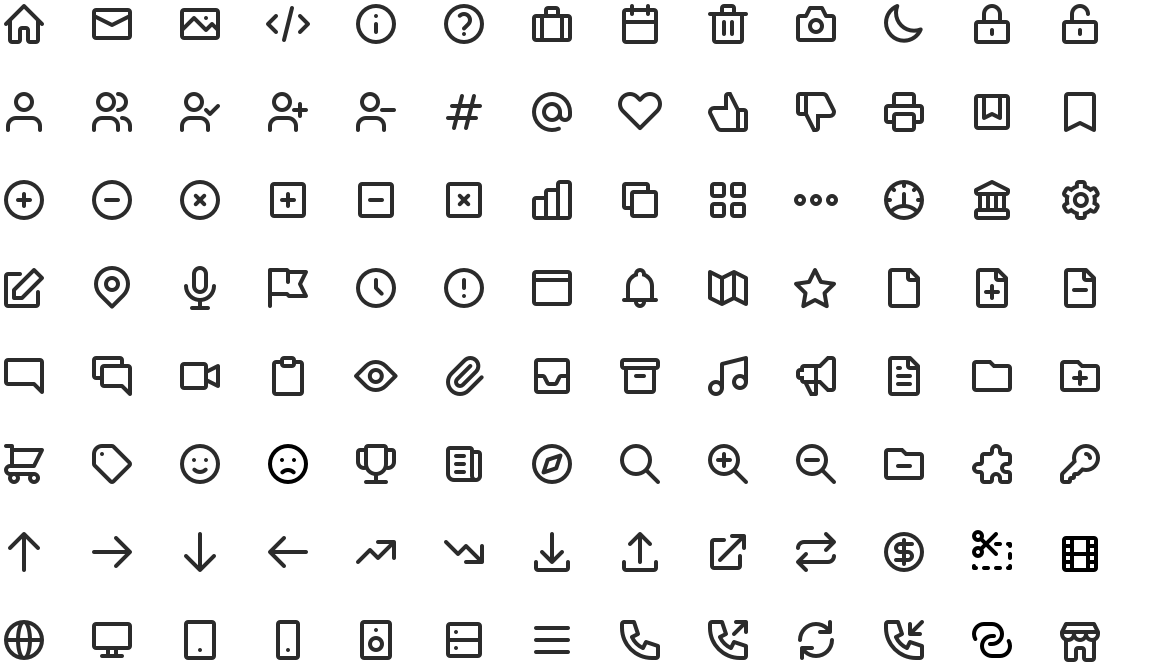 If you are interested in using these icons with Laravel, I recommend using Adam Wathan's blade-svg package along with these icons:
@svg('cog', 'icon-lg') Settings

 

<svg class="icon icon-lg">

    <path d="..." fill-rule="evenodd"></path>
Learn More
You can download the icons from the Heroicons UI GitHub repository. Steve plans on adding more icons to the set, so you should sign up on his announcement post to get notified when updates are available.
Steve is also the author of Zondicons, another set of free premium icons you can use on your digital products; and Hero Patterns, a collection of repeatable SVG patterns.
Steve is Speaking at Laracon Online 2018
If you want to learn from Steve, he is speaking on Laracon Online on February 7th, 2018. Join thousands of other developers from the comfort of your own home and get top-notch digital swag to boot!
Filed in:
Full stack web developer. Author of Lumen Programming Guide and Docker for PHP Developers.