Laracon Online – Last Day For Early Bird Tickets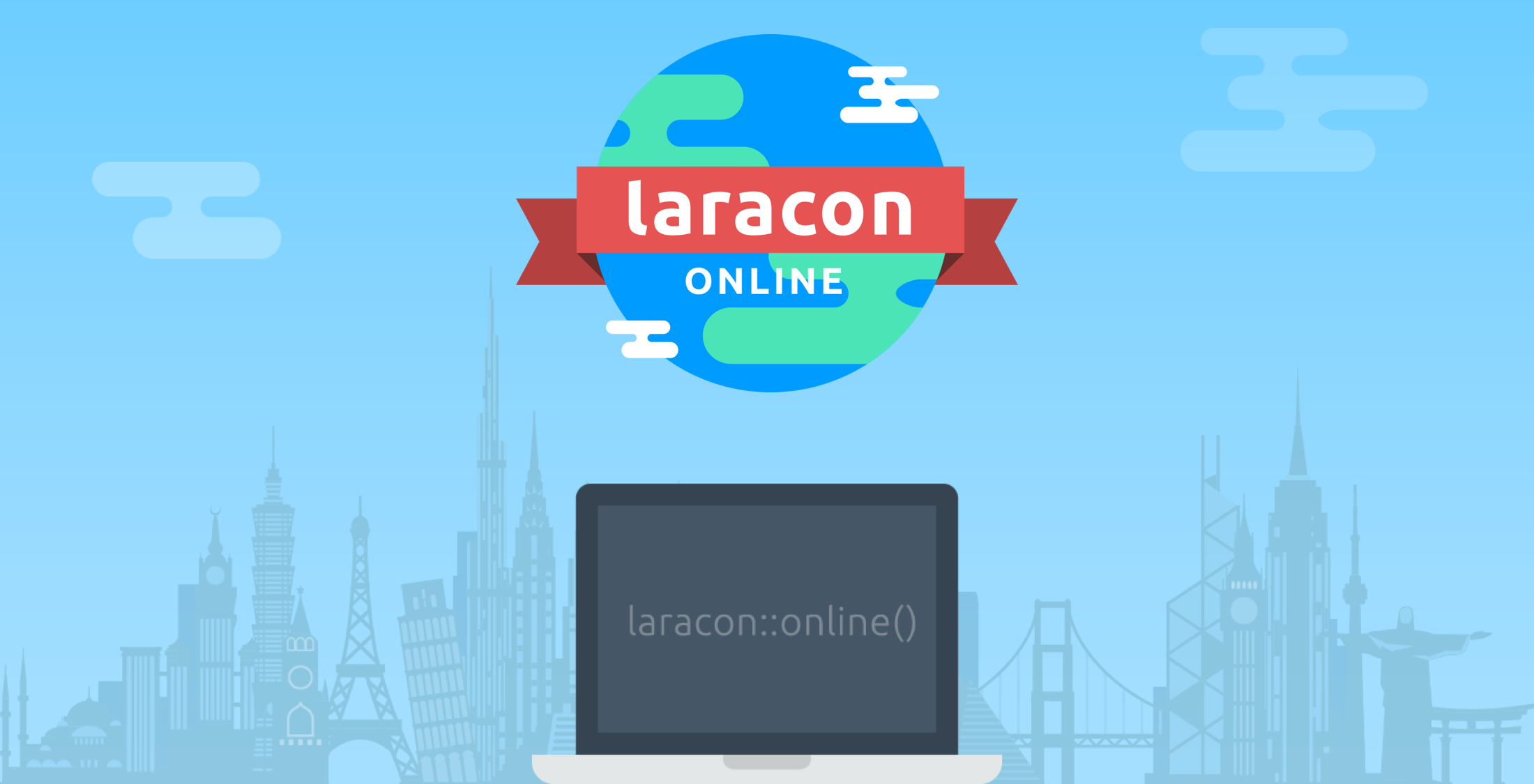 Today is the last chance for you to join over 3,000 developers and get an early bird ticket to Laracon Online for just $10. Each ticket purchase includes access to the live event video, conference swag, and a special Slack channel for hanging out and mingling during the event. With your ticket, you can sit on your couch and watch it all live!
Laracon Online will be held on March 8th, 2017 with opening remarks at 8:45 AM EST. If you can't attend that day, all the talks will be recorded and available online for viewing at your convenience shortly after the conference ends.
Conference Swag
To bring you the true conference experience we are proud to be partnering with some of the biggest companies in the industry to offer you some awesome digital swag. Here is everything that is already confirmed:
Linode is offering $20 Linode credit! For the smallest 1GB plan, that's 4 months of free service.
Nexmo is offering 10EUR or $10.55 off their cloud-based communication APIs. Everything from SMS messaging, to voice, to authentication.
Deploy Bugsnag to your production application and get a free, limited edition, ultrasoft Bugsnag t-shirt.
Get a free .co domain registration with email and whois privacy for one year. A $20 value!
Blackfire is offering 30% off their Profiler and Premium editions. This is for first year of annual subscriptions and valid through March 31st.
If you make a purchase of Postmark credits within three months of Laracon Online, they'll double your credits. It doesn't matter how many credits you purchase. Buy $10,000 in credits, get $10,000 in credits free!
---
With early bird tickets at only $10, it's an awesome deal and the digital goodies more than pay for the price of admission. Get your ticket today before the price goes up to $20 tomorrow.
UPDATE: Mar 9, 2017 – The Linode offer was adjusted from an incorrect description.
Eric is the creator of Laravel News and has been covering Laravel since 2012.