Laracon Online Winter will be free this year!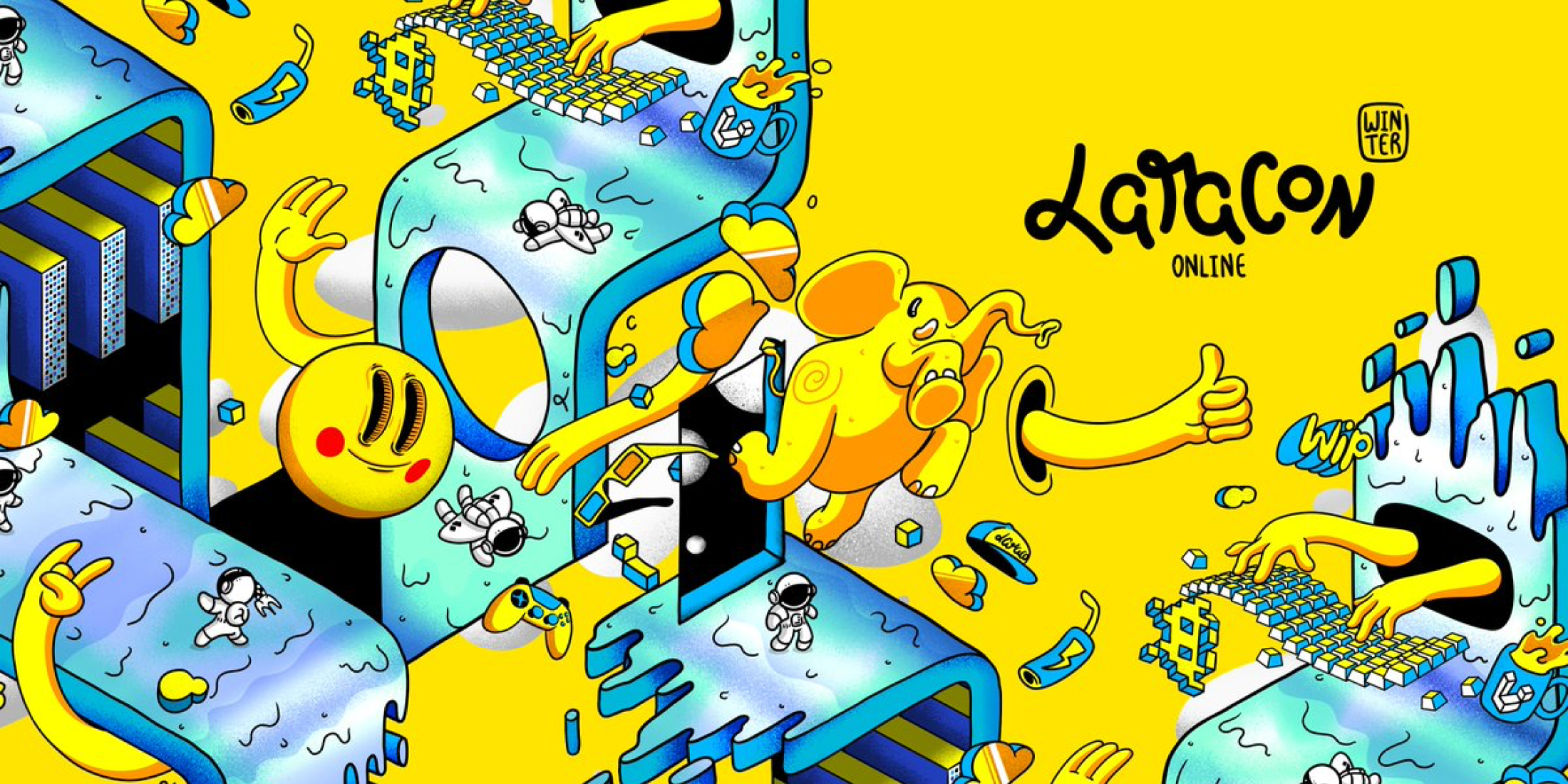 Join us on February 9th, 2022, for this year's Laracon Online winter edition. It will be free for everyone!
For the first time ever, we'll be streaming Laracon for free on YouTube, allowing us to reach the entire Laravel community. This is a huge moment (and experiment) for us. Thank you to the following incredible partners for helping us achieve this!
Gold Sponsors
Silver Sponsors
Community Sponsors
If your company would like to partner for the event, we still have a few spots left.
Schedule
Here is the schedule for the day, all times are in America/New_York timezone:
8:55 AM - Opening - Ian Landsman
9:00 AM - Actions are a Dev's Best Friend - Luke Downing
9:40 AM - Modularising the Monolith - Ryuta Hamasaki
10:20 AM - Digital Nomadding in the Time of COVID - Polly Washburn
10:35 AM - Typing In and Out of Laravel - Craig Morris
10:50 AM - Everything Flex - Shruti Balasa
11:20 AM - Dealing with Criticism - Kristin Collins
12:00 PM - A Little Bit More Lambda - Aaron Francis
12:40 PM - Web 3.0 and Laravel - Marcel Pociot
1:40 PM - Laravel Update - Taylor Otwell
2:40 PM - How to do API integrations in Laravel - Steve McDougall
3:20 PM - Building Awesome Blade Components With Alpine - Caleb Porzio
4:30 PM - Discovering Route Discovery - Freek Van der Herten
4:35 PM - The Art of Programming - Erika Heidi
4:50 PM - Using Lando for local Development - Rory McDaniel
5:05 PM - The Jigsaw Challenge - Zuzana Kunckova
5:30 PM - Laravel for millions and some… - Ashley Hindle
6:00 PM - Keep Thinking Like a Hacker - Stephen Rees-Carter
Can't watch it live? No problem, all talks will be recorded and available online for viewing at your convenience shortly after the conference ends.
Mark your calendar for February 9th, 2022, and join the conference for free live on Youtube! For complete details, check out Laracon Online and subscribe to the YouTube channel.
PS: If you want some sweet desktop images from the art we have them here:
A little surprise for everyone while you wait for the website and conference details. @flicknelson has made a really cool series of wallpapers for you all! https://t.co/Vke4I0jGqG pic.twitter.com/JzQ7l1llHI

— Laracon Online (@LaraconOnline) January 18, 2022
Eric is the creator of Laravel News and has been covering Laravel since 2012.