Laracon US 2019 Venue and Dates Announced
Make sure you get your synth-pop gear ready for Laracon in 2019!
Laracon VII is coming to Playstation Theater in Times Square, NYC on July 24th-25th, 2019! Taylor Otwell made the announcement today with a sweet laracon.us website by Jack McDade: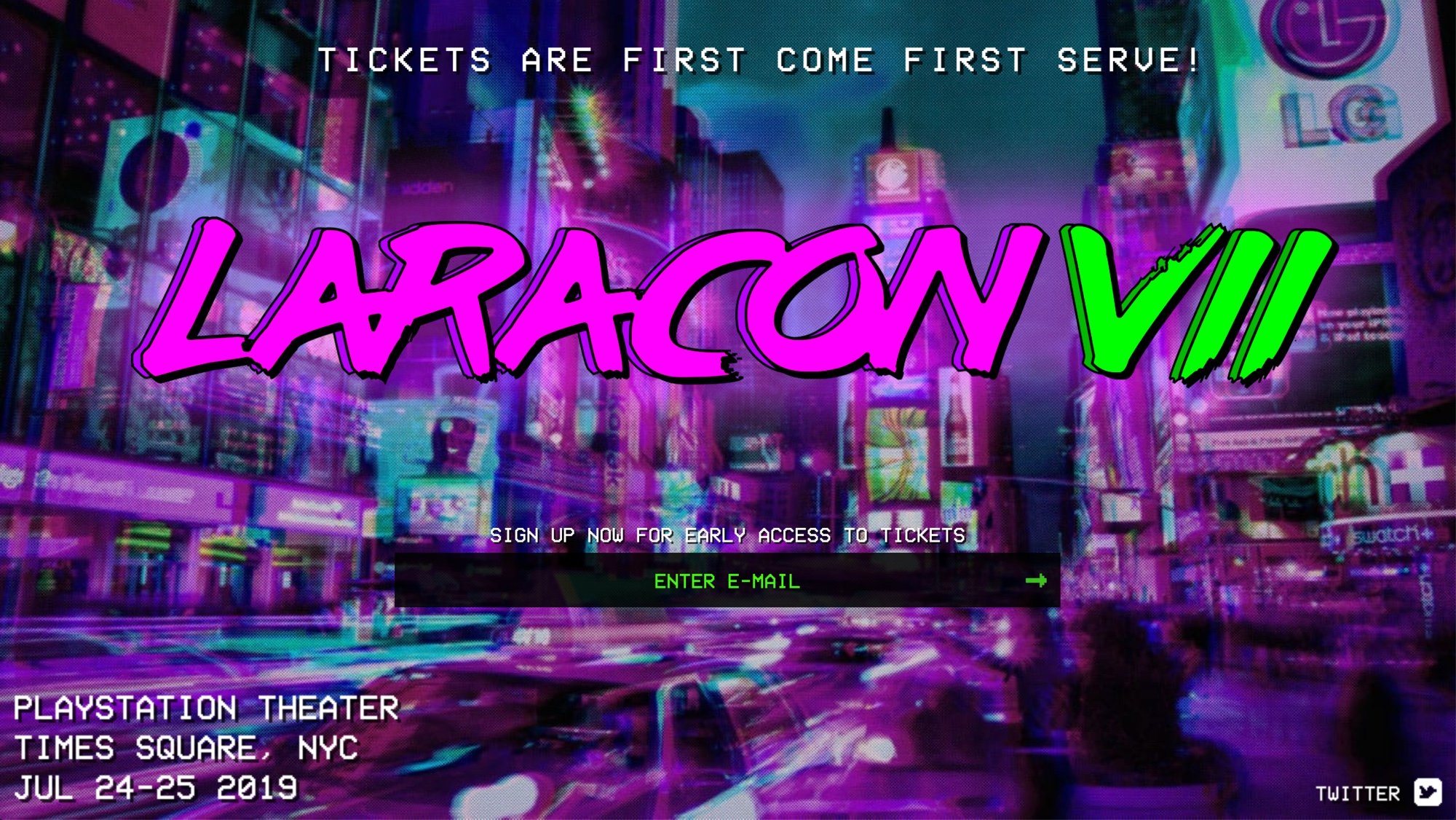 No details on speakers or ticket prices are available yet, but you should sign up now to get early bird access once tickets are made available. Typically ticket sales start in January, and that's only a few months away! If ticket sales are anything like recent years, these tickets are going to sell fast!
Go sign up on laracon.us now!
Full stack web developer. Author of Lumen Programming Guide and Docker for PHP Developers.