Laravel Cheat Sheet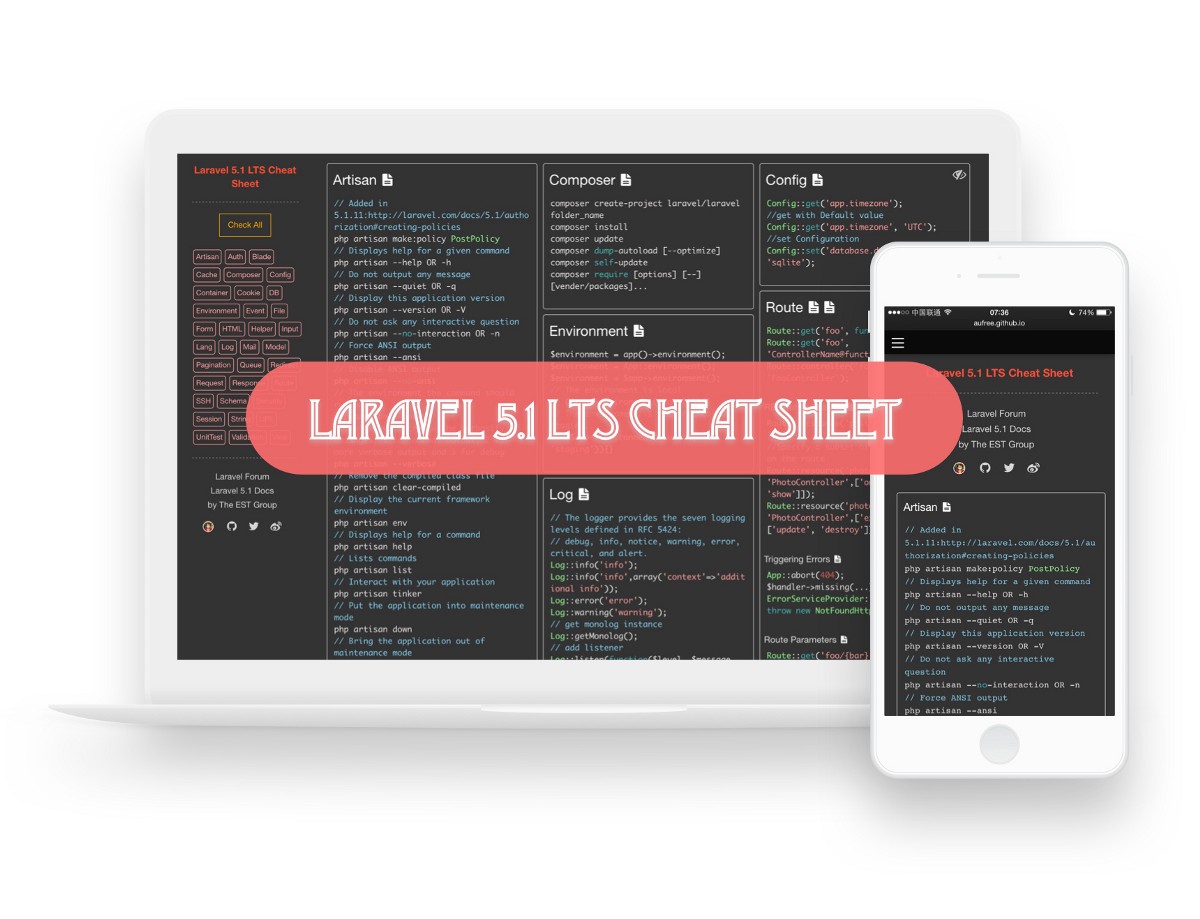 Have you ever wanted a quick reference sheet for Laravel?
The Laravel Cheat Sheet is a new project from the EST Group that shows you many of the Laravel features from a filterable web app. For those that have used Laravel for a few years, you may notice the similarities to Jesse O'Briens.
Jesse hasn't had time to keep his version up to date which left an opening for this new one. However, I'm disappointed in the similarities. Even though both are open source it just feels odd to me that this one looks so much like Jesse's.
Because of the size of the list, it's easy to get overwhelmed while looking for a specific feature and you can filter from the sidebar and each section links to the official documentation.
You can view it online from the Github project and install it yourself or view the source code.
Eric is the creator of Laravel News and has been covering Laravel since 2012.