Take part in the State of Laravel Survey 2023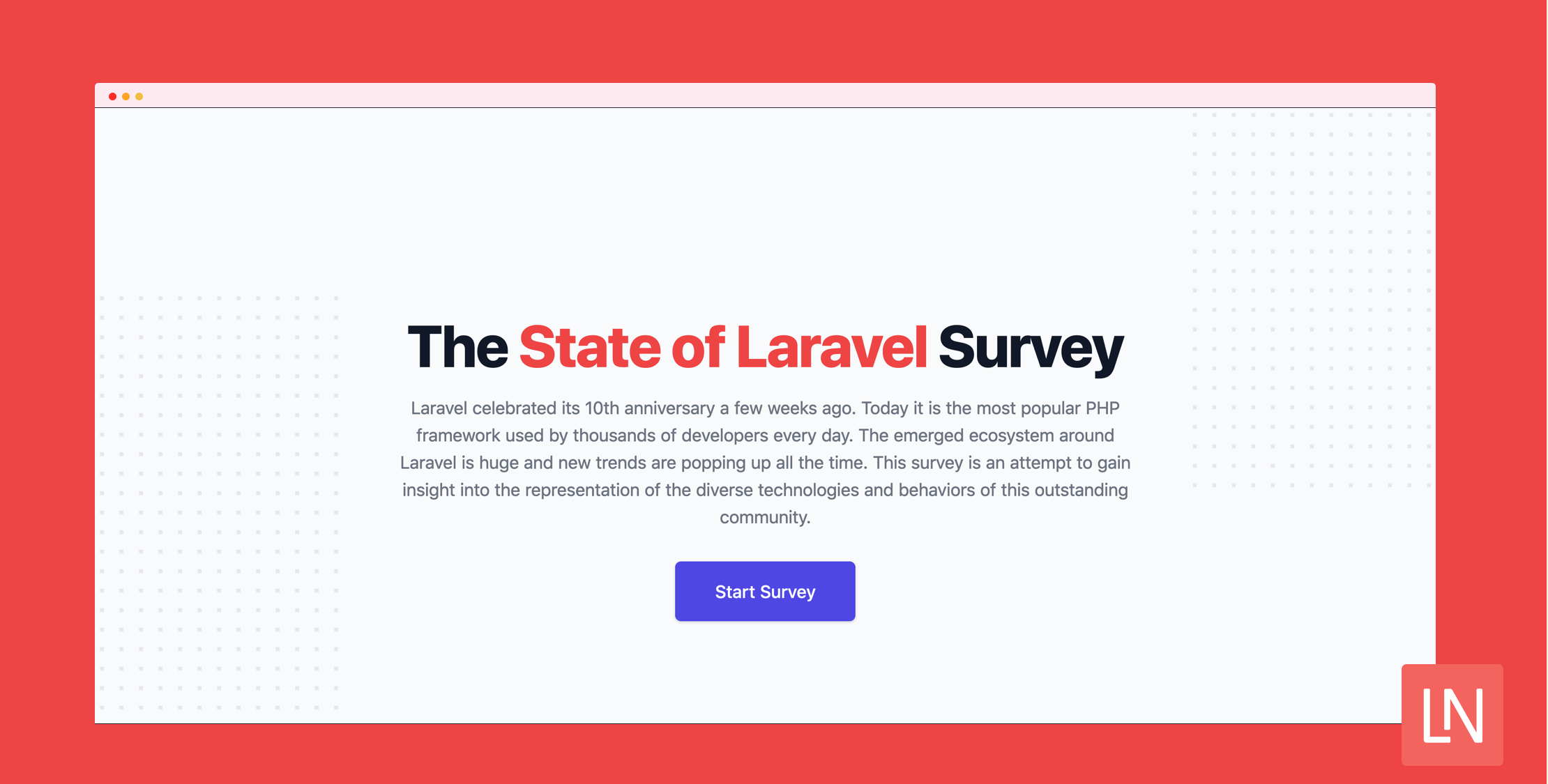 Laravel is the most loved PHP framework of all time. It is used daily by thousands of developers and has an epic ecosystem with new trendsetting technologies invented constantly. Knowing the most popular technologies and choosing from them is difficult.
Tobias Petry leads a community effort to collect information on the State of the Laravel community by running a yearly survey. It is a way to compile opinions and development behavior by developers and teams worldwide. It is not something backed by a major corporation, nor is it something that collects the data to sell. Instead, it is a simple way for us as the Laravel community to see which development approaches and trends are emerging or vanishing to stay current.
The survey is now in its third year and has revealed interesting findings over the last two years. Several statistics have been collected, ranging from information about developers over their tech stack and development decisions to their opinion about Laravel - all of which are interesting statistics. However, I will focus on some specifics in this article.
In the ever-evolving web development landscape, it's fascinating to observe that JavaScript usage has stayed the same over the years, but TypeScript experienced a remarkable surge in adoption.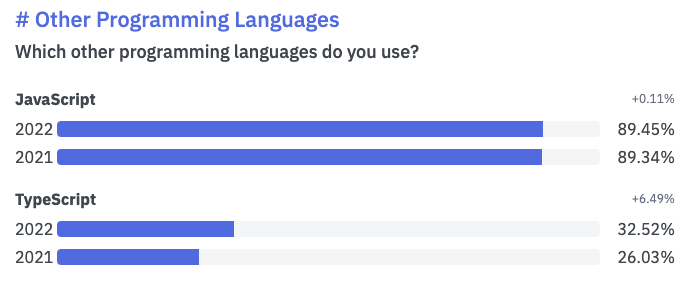 The dominant narrative within the JavaScript world revolves around the widespread adoption of frontend rendering. It creates the perception that this is the cornerstone of modern web development. However, most Laravel applications still render their UI on the backend with blade. Maybe we have a much easier and faster to use solution than they so switching would make Laravel development slower?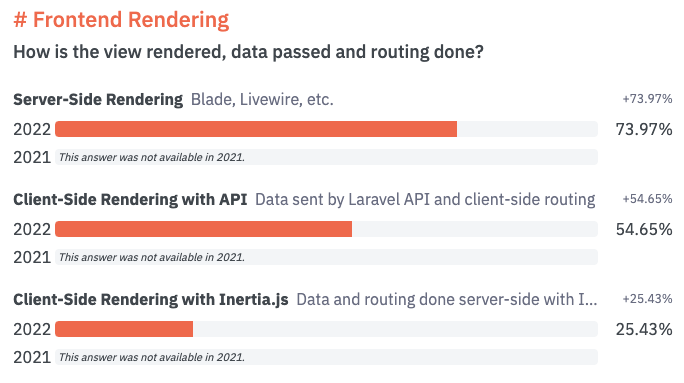 The preference for server-side rendering in Laravel apps might be linked to the popularity of Livewire, which is a compelling alternative to conventional frontend frameworks. However, the big adoption of jQuery in 2022 is fascinating.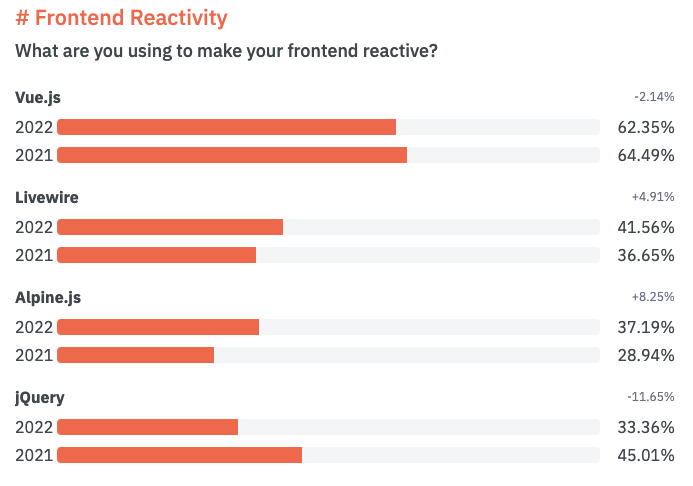 The impact of Laravel's initiatives on the developer community is inspiring. One remarkable shift that exemplifies this influence is the surge in container-based development, directly attributed to the release and subsequent enhancements of Laravel Sail.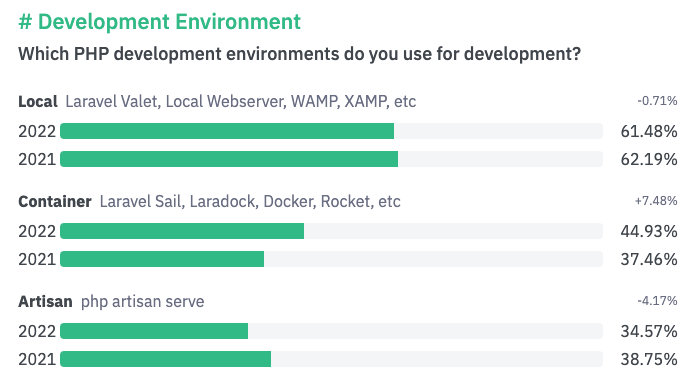 But the Laravel community also created innovative tools. A standout example is the testing framework Pest, which simplifies unit testing. This new framework may cause more developers to write unit tests in 2022 compared to 2021.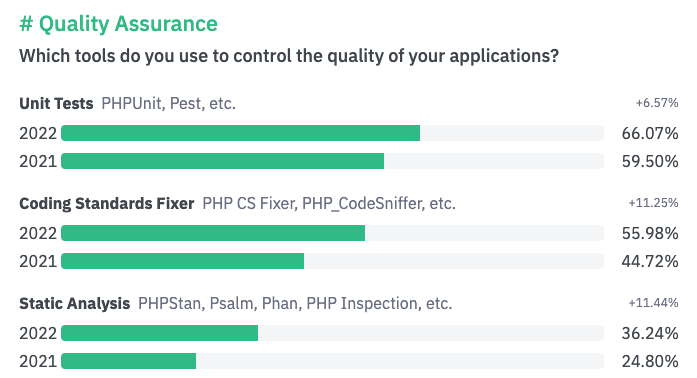 As you can see, those stats won't blow your mind. But it is an excellent source of information if you are looking for ways to compare yourself with other developers or validate whether to use a new trend.
Let's see what we can do this year? Will we see more shifts in technology usage? Hopefully, we will see the gender split level out more, thanks to the fantastic work of communities such as Larabelles.
You can contribute to this year's survey here, and help get more insights into the community.
Eric is the creator of Laravel News and has been covering Laravel since 2012.