Laravel Sushi gets a new landing page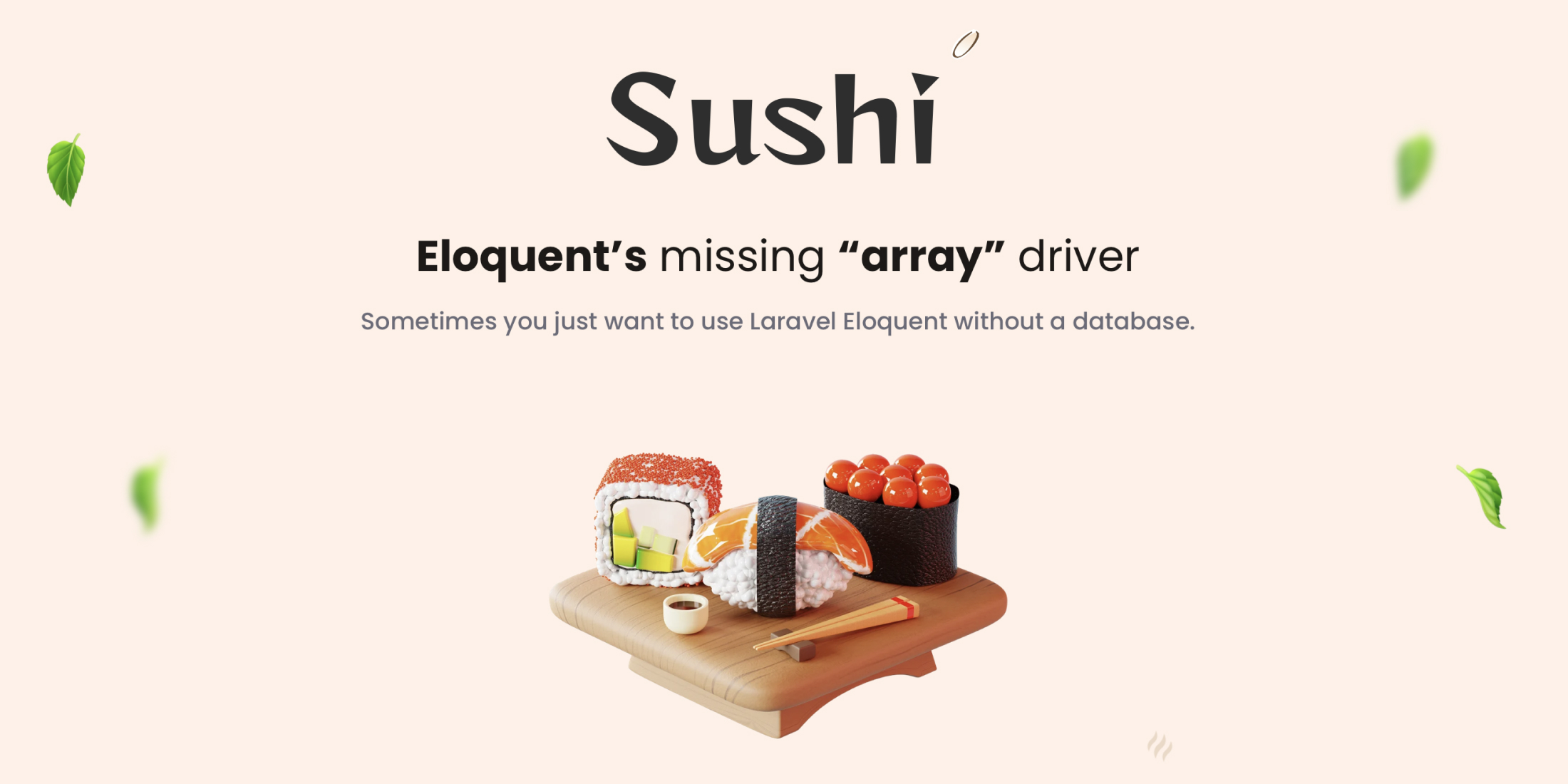 Laravel Sushi, the missing "array" driver for Eloquent, just launched a brand new landing page with a fresh design.
Caleb Porzio with the announcement on Twitter:
💅 FINALLY...some branding that does this little tool justice.
I still use Sushi in nearly every single Laravel app I build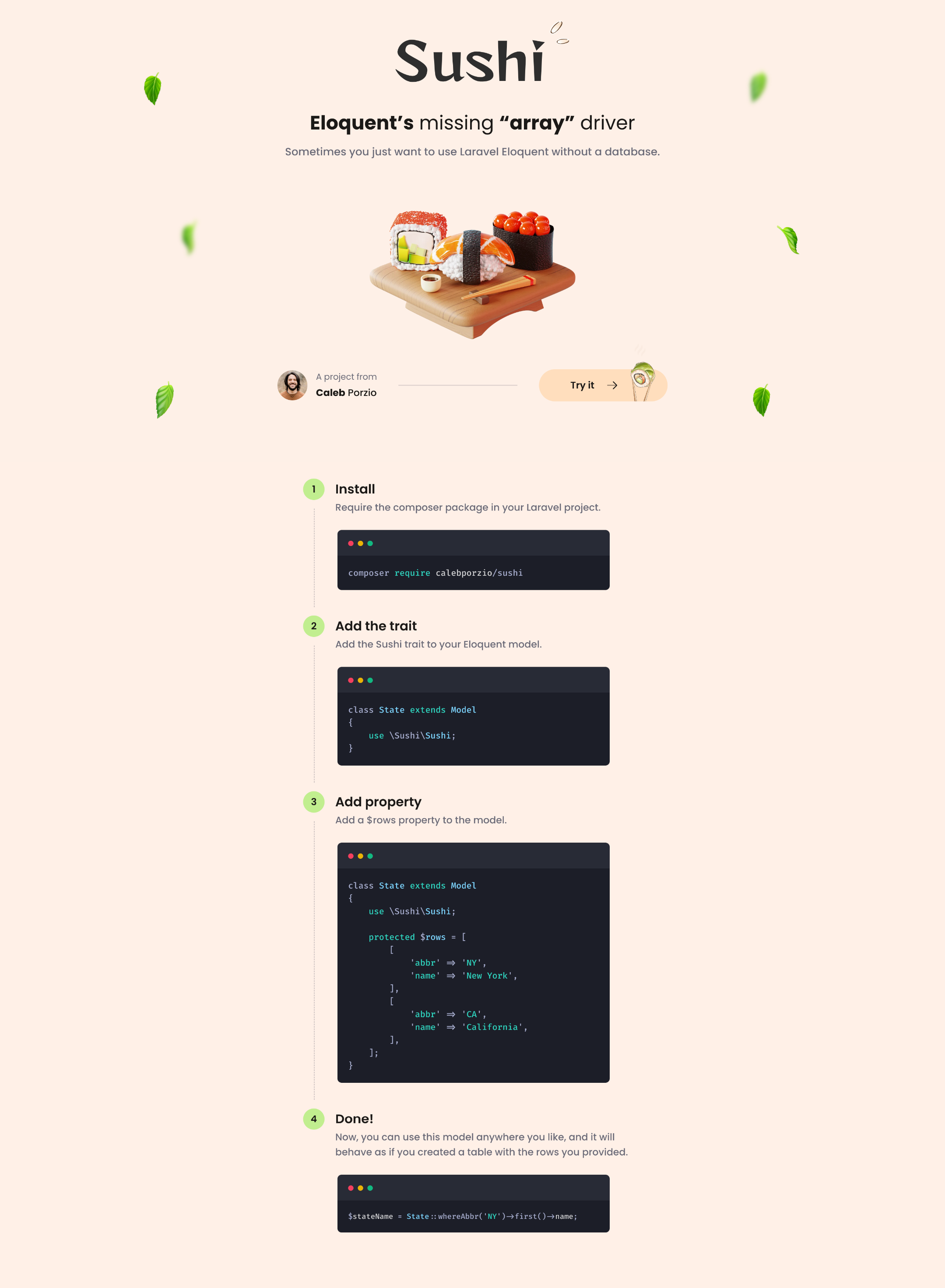 The new design is great, and if you want to learn more about Laravel Sushi and explore some use cases check out our write-up here.
Eric is the creator of Laravel News and has been covering Laravel since 2012.