Laravel Zero 5.6 is Now Released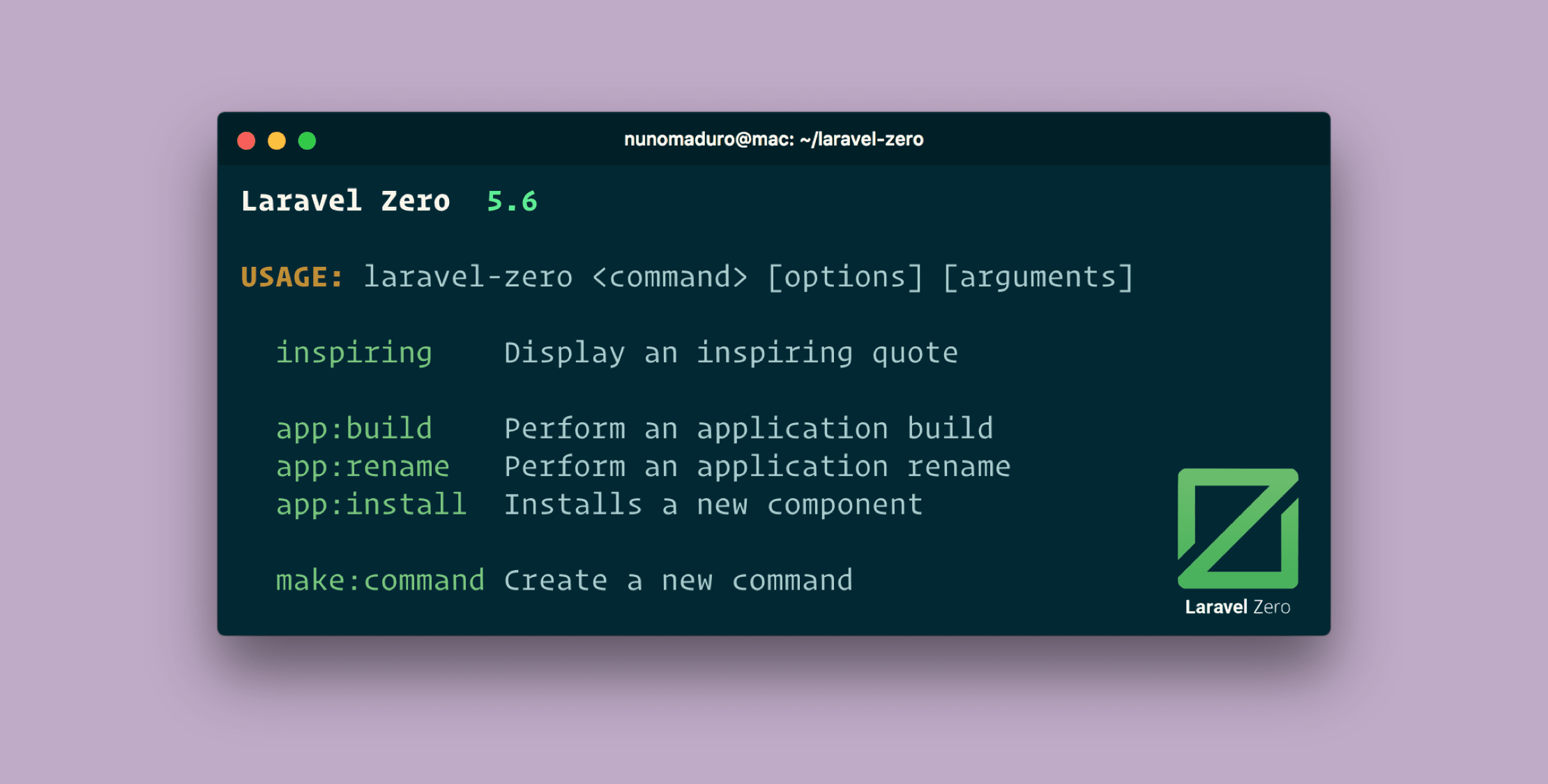 The community project Laravel Zero is a micro-framework for console/command-line applications that uses a customized version of Laravel. This 5.6 release features UI Improvements, Collision Syntax Highlighting, Git Version detection and more. Laravel Zero 5.6 is built on top of Laravel 5.6, the latest release of the Laravel framework. And now it requires PHP 7.1.3 or higher.
"I am super excited about this release as it represents everything I ever wanted to start my command-line applications.", Nuno Maduro the project lead said, "With this new release, Laravel Zero makes the console environment more elegant than ever."
You can read the official announcement post for more details and check out the Laravel Zero site and give it a try.
Eric is the creator of Laravel News and has been covering Laravel since 2012.