LaravelLive India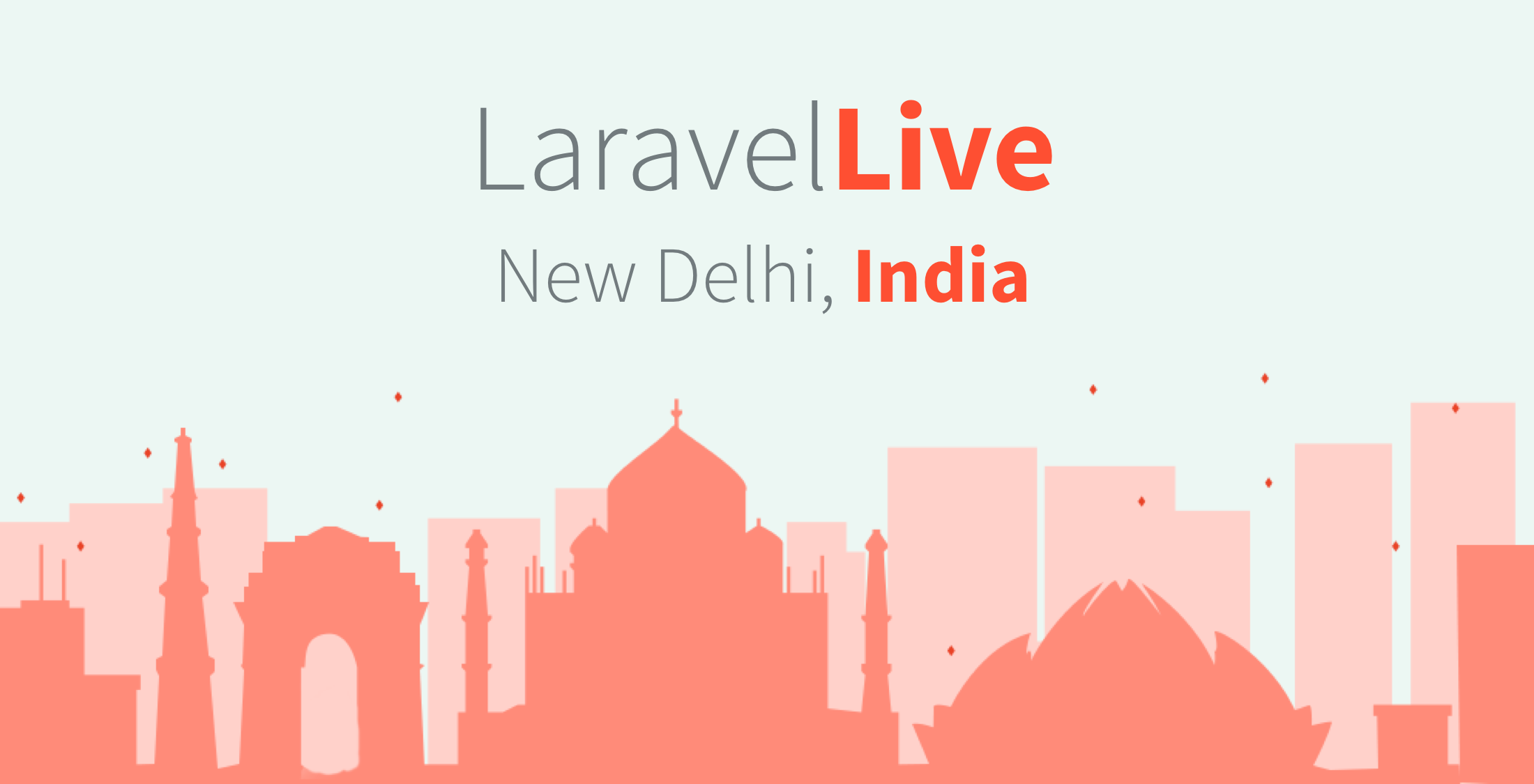 LaravelLive India is a brand new conference being held in New Delhi on March 19th. The speakers include Marcel Pociot, Lalit Vijay, Frederick Vanbrabant, Hannes Van De Vreken, and Freek Van der Herten.
"LaravelLive India is a full-day event with an audience of about 200." said Lalit Vijay the organizer, "Our goal is to bring together bright minds to give talks that are idea-focused, and on a broad range of subjects in PHP Laravel, to foster learning, inspiration and provoke conversations that matter."
This will be the first conference of this kind in India, and it'll be in Vivekananda Institute of Professional Studies in Delhi.
What follows is a quick Q&A with Lalit on the event.
Lalit, how'd this event come about?
I have been working with Laravel since 2013, and it has grown immensely in this period. Over the year I felt a lag of space for Laravel in India where people can talk and share their experience. For any open source community to flourish, it is essential that we build such place. It just an effort in that direction.
Is the Laravel community in India excited about it?
Absolutely, we have people coming from every corner of the country, and it's really encouraging for us. India is really big and it has many small, diverse Laravel meetup groups across the country. We have students to college faculties, NGOs to freelancers and growing startups to established companies. It's exciting for us to be part of such community
What is your longer term vision with the event?
We are building this community around Laravel that can help every member in some way. It's about ideas, sharing, and collaborations. We are working with people who are excited and passionate about PHP and Laravel community across the nation. Starting from 4 major cities Mumbai, Pune, Bengaluru and Delhi, we are building small communities in each city which will organize local meetups and collaborative events. We are here to build the community which I had always missed when I started. Hopefully, people coming into the ecosystem now should not miss it.
You can buy your ticket here.
](http://bit.ly/goLaravelLive)
Eric is the creator of Laravel News and has been covering Laravel since 2012.