MarkdownMail – A Web App to Create Laravel Markdown Email Themes
MarkdownMail is a new web app that allows you to create markdown email themes for you Laravel apps. You register and login with Github and create a new theme. Next, it gives you a demo email and options on the left side to edit the colors: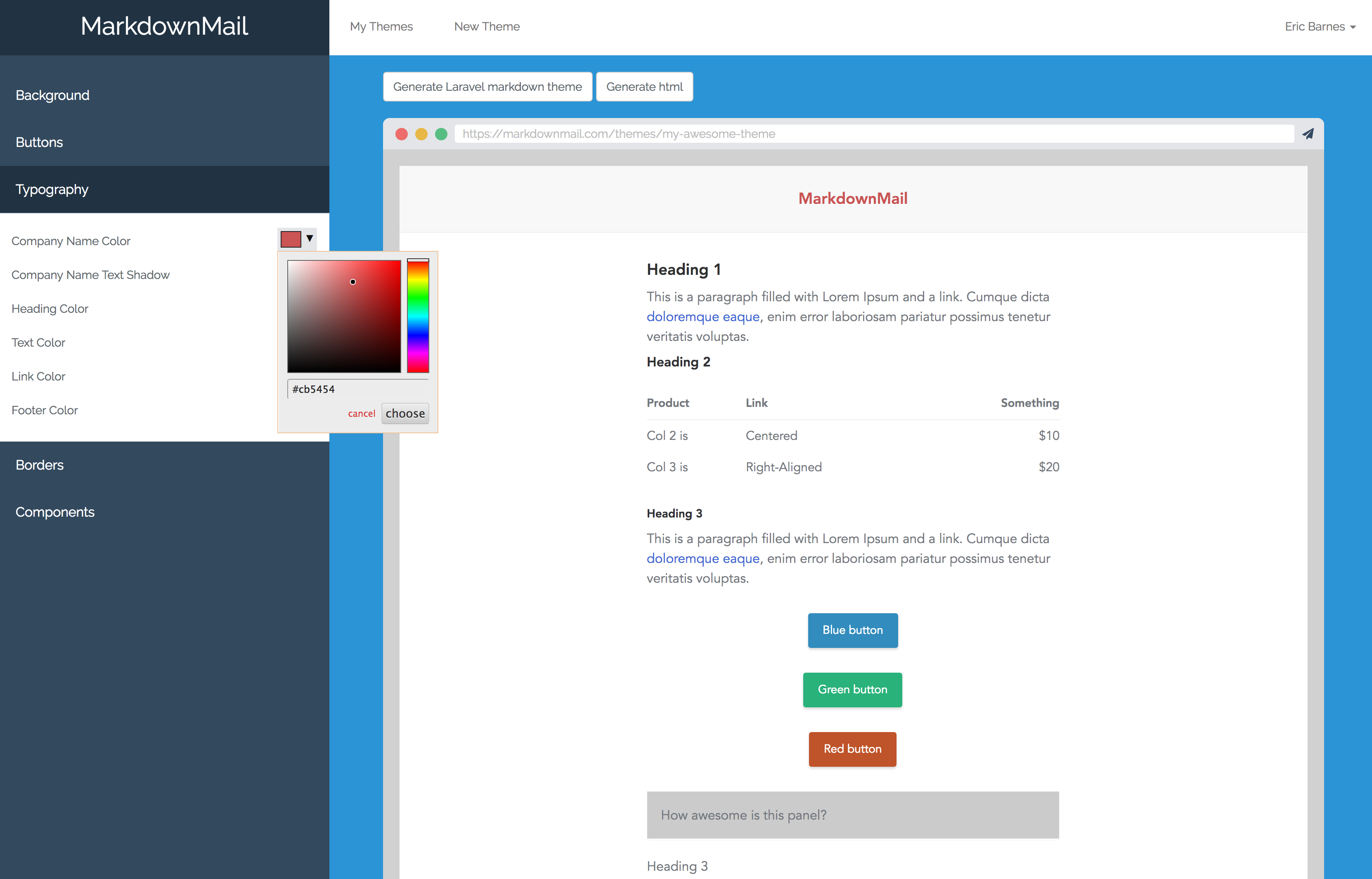 Once you are satisfied you can export as HTML or a Laravel Theme.
MarkdownMail is free to use and will save you a lot of time in building those emails. Give it a try!
Eric is the creator of Laravel News and has been covering Laravel since 2012.