Monica is a Laravel Powered Personal Relationship Manager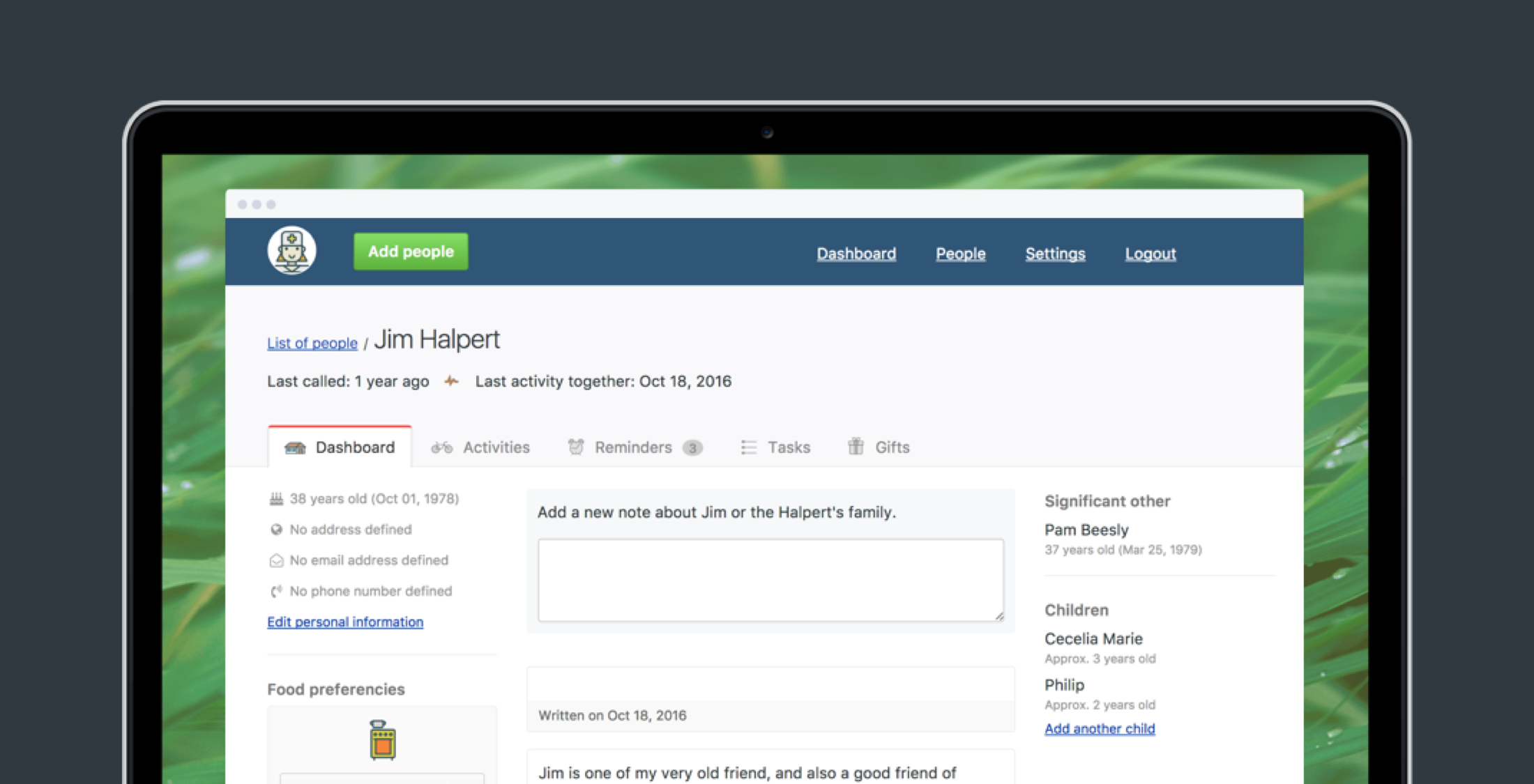 Monica is a new kind of CRM that is designed to organize interactions with your friends and family and it's built on Laravel.
Monica allows people to keep track of everything that's important about their friends and family. Like the activities done with them. When you last called someone. What you talked about. It will help you remember the name and the age of the kids. It can also remind you to call someone you haven't talked to in a while.
Monica is available as a download from Github or a hosted edition that you can signup for on their website.
Eric is the creator of Laravel News and has been covering Laravel since 2012.