JetBrains announced a bundle for Laravel developers: PhpStorm + Laravel Idea plugin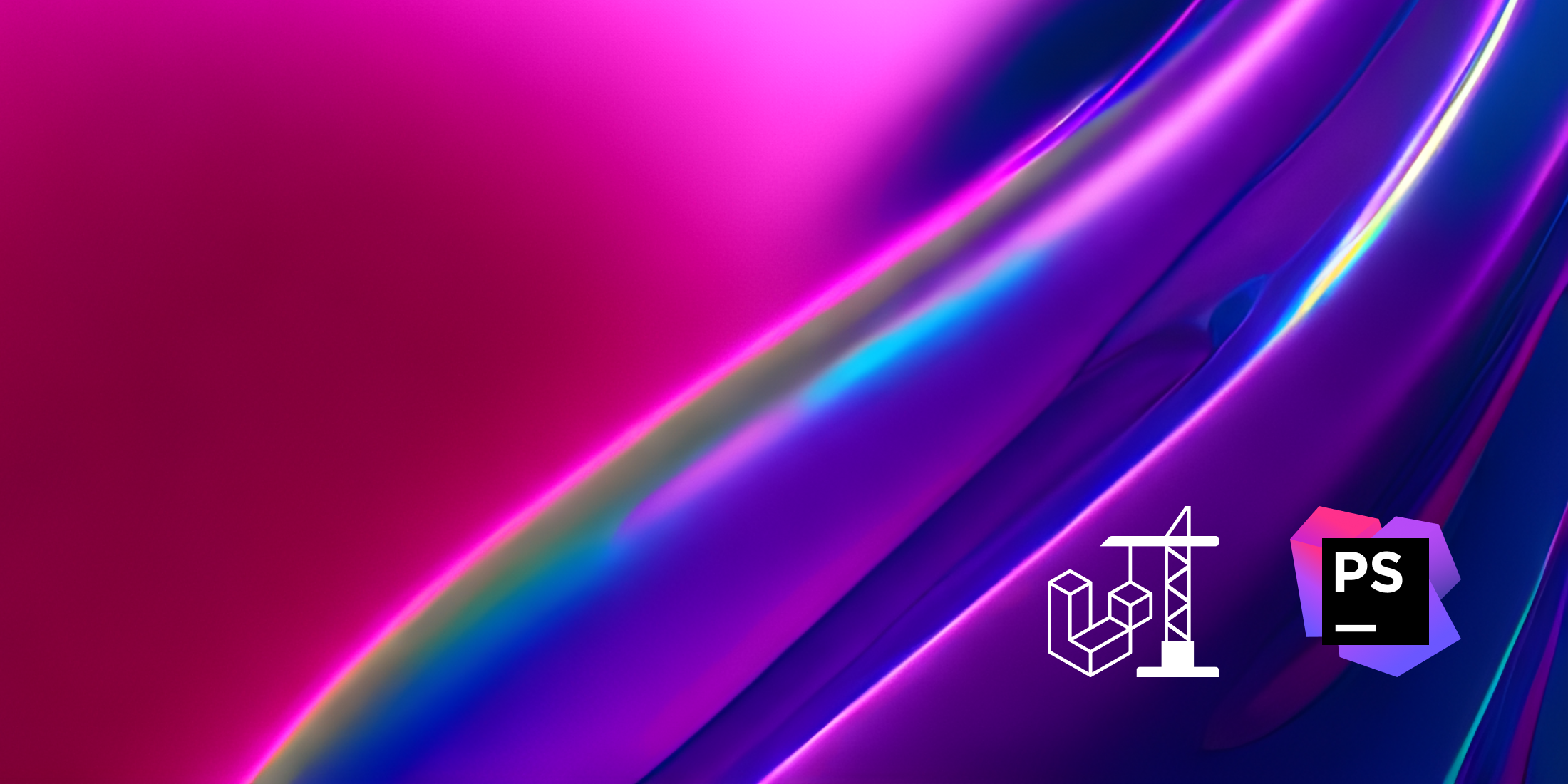 JetBrains, the company behind PhpStorm, has exciting news for Laravel developers. They have introduced a special bundle offer that includes PhpStorm and the Laravel Idea plugin at a 50% discount.
The PhpStorm + Laravel Idea bundle provides an exceptional development environment tailored specifically for Laravel projects. Laravel Idea is a powerful commercial plugin developed by Adel, offering advanced support and enhanced features for Laravel development in PhpStorm.
If you're interested in this bundle, you can find more information and purchase it at the dedicated page.
"Laravel Idea is a must-have PhpStorm plugin!" - Marcel Pociot
Please note that if you already have a PhpStorm license, you won't be eligible for this offer due to the loyalty discount you already receive. However, you can recommend the PhpStorm + Laravel Idea bundle to your colleagues or friends who haven't tried it yet, allowing them to benefit from the special discount offer.
Laravel Idea Plugin
The Laravel Idea plugin, developed by Adel, enhances the Laravel development experience in PhpStorm. With this commercial plugin, you can access a range of advanced features and improved support for Laravel-specific functionality. Here are some highlights:
Autocompletion for routes: Laravel Idea provides intelligent autocompletion for routes, making it faster and easier to work with routes in your Laravel projects.
Eloquent models support: Enjoy enhanced support for Eloquent models, including autocompletion, navigation, and code generation, to boost your productivity.
Validation rule support: Laravel Idea offers comprehensive autocompletion for validation rules, ensuring accurate and efficient validation code.
Advanced code generation: The plugin streamlines your workflow by providing code generation capabilities, helping you write code more quickly and efficiently.
Focus on what matters: By automating routine and repetitive tasks, Laravel Idea allows you to concentrate on the work that truly matters, saving you time and effort.
To learn more about the Laravel Idea plugin, visit laravel-idea.com. You can also follow @laravel_idea on Twitter for helpful tips and ideas Adel shares.
Additionally, Adel has developed a free .env support plugin for PhpStorm, providing improved support for .env files in your Laravel projects.
Laracasts Partnership
JetBrains has partnered with Jeffrey Way from Laracasts, a renowned online learning platform for Laravel developers. Together, they have created a new course called "PhpStorm for Laravel developers." This comprehensive course aims to help Laravel developers maximize their productivity with PhpStorm and the Laravel Idea plugin.
The entire "PhpStorm for Laravel developers" series is available for free on Laracasts. If you prefer YouTube, you can also find the series on the Laracasts Official YouTube channel.
By following this course, you'll gain valuable insights and learn practical tips and tricks for leveraging the power of PhpStorm and the Laravel Idea plugin to streamline your Laravel development workflow.
Don't miss this fantastic opportunity to enhance your Laravel development experience with the PhpStorm + Laravel Idea bundle and the "PhpStorm for Laravel developers" course from Laracasts. Take advantage of the 50% discount offer and propel your Laravel projects to new heights of productivity.
Eric is the creator of Laravel News and has been covering Laravel since 2012.