Statamic v2 is released and it's now powered by Laravel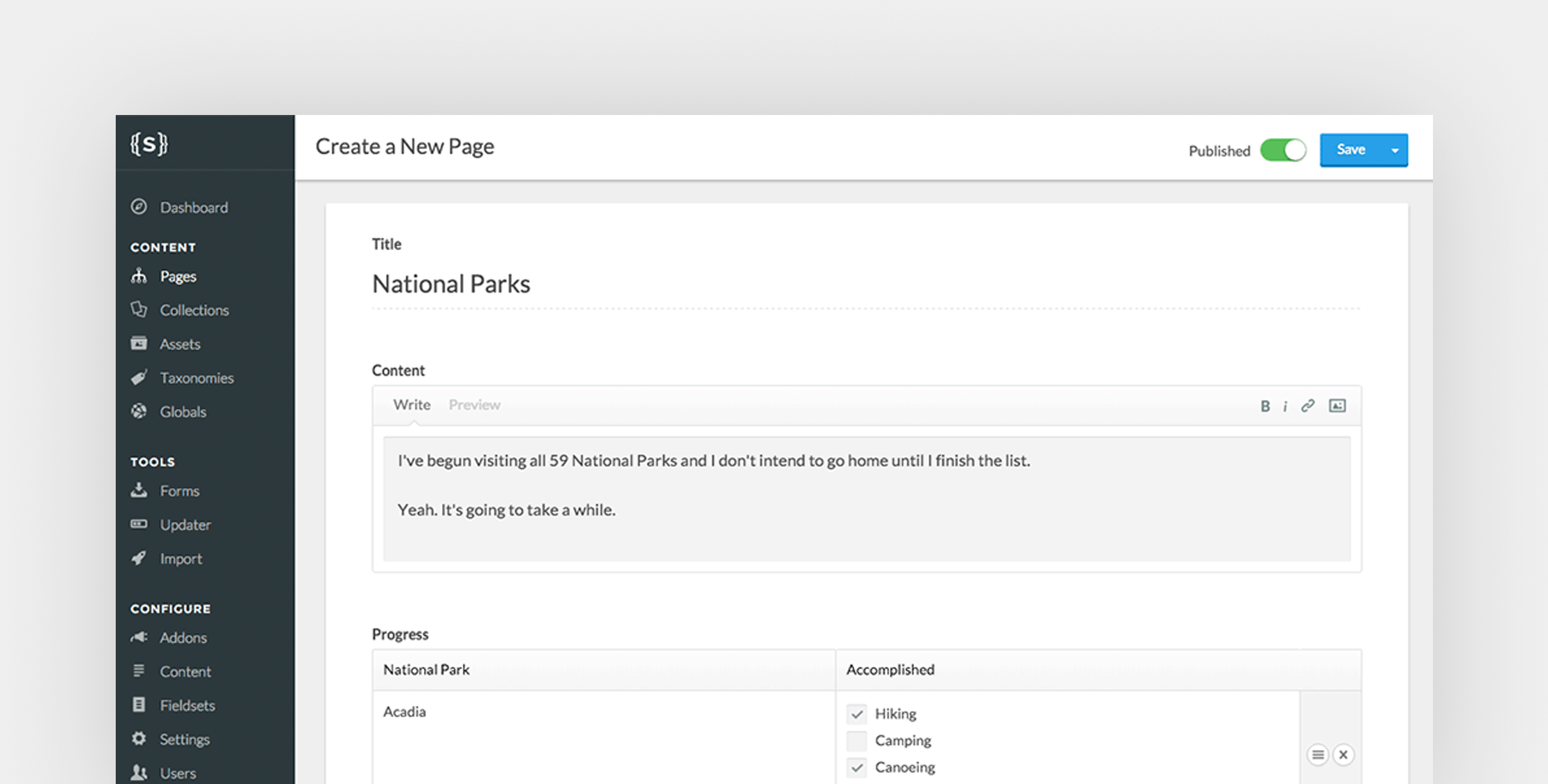 Statamic the flat file CMS powered by markdown has been rebuilt from the ground up on Laravel 5.1 along with a brand new control panel.
"Statamic 2 took a year of hard work, sweat, and whiskey tears, 4,000 commits, 200 beta testers, and 43 alpha/beta releases." Jack McDade said in the announcement.
You have to love those testimonials on the home page:
I've been trying out the beta and they have done a fantastic job with the product. If you are looking for a CMS give it a look. It has so many features that it can be used for a site of any size and with the familiarity of Laravel you'll be right at home.
Eric is the creator of Laravel News and has been covering Laravel since 2012.