Svelte by Example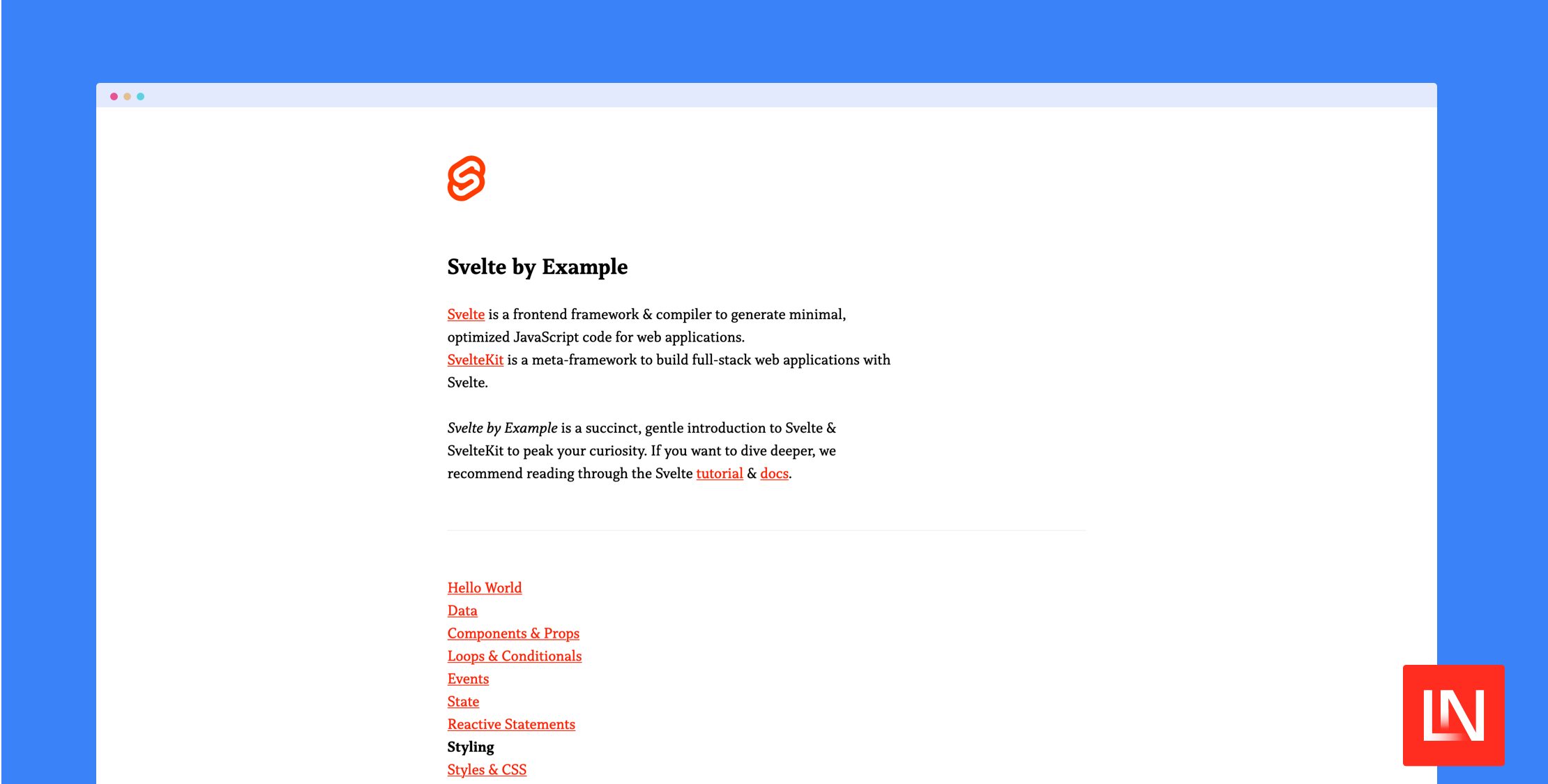 Svelte by Example is a succinct, gentle introduction to Svelte & SvelteKit to peak your curiosity.
Learn Svelte by Example with Sebastian De Deyne to help you get acquainted with both Svelte and SvelteKit. You will go from "hello world" through advanced examples and finally learn about SvelteKit, a framework to build full stack applications.
You'll learn about the following and more with succinct code examples and accompanying explanations:
Data in Svelte
Loops
Conditionals
Events
State
Reactivity
Styling
Slots
TypeScript
Stores
SvelteKit
And more.
Svelte by Example is short enough to read in one (maybe two) sittings, providing minimal, simple examples that link to further resources in the Svelte docs and tutorials.
I enjoy the way it reads: the text on the left aligns with the source code, allowing you to quickly get an explanation about important parts of the example:
You can get started now by visiting sveltebyexample.com.
Full stack web developer. Author of Lumen Programming Guide and Docker for PHP Developers.