Welcome to the next version of Laravel News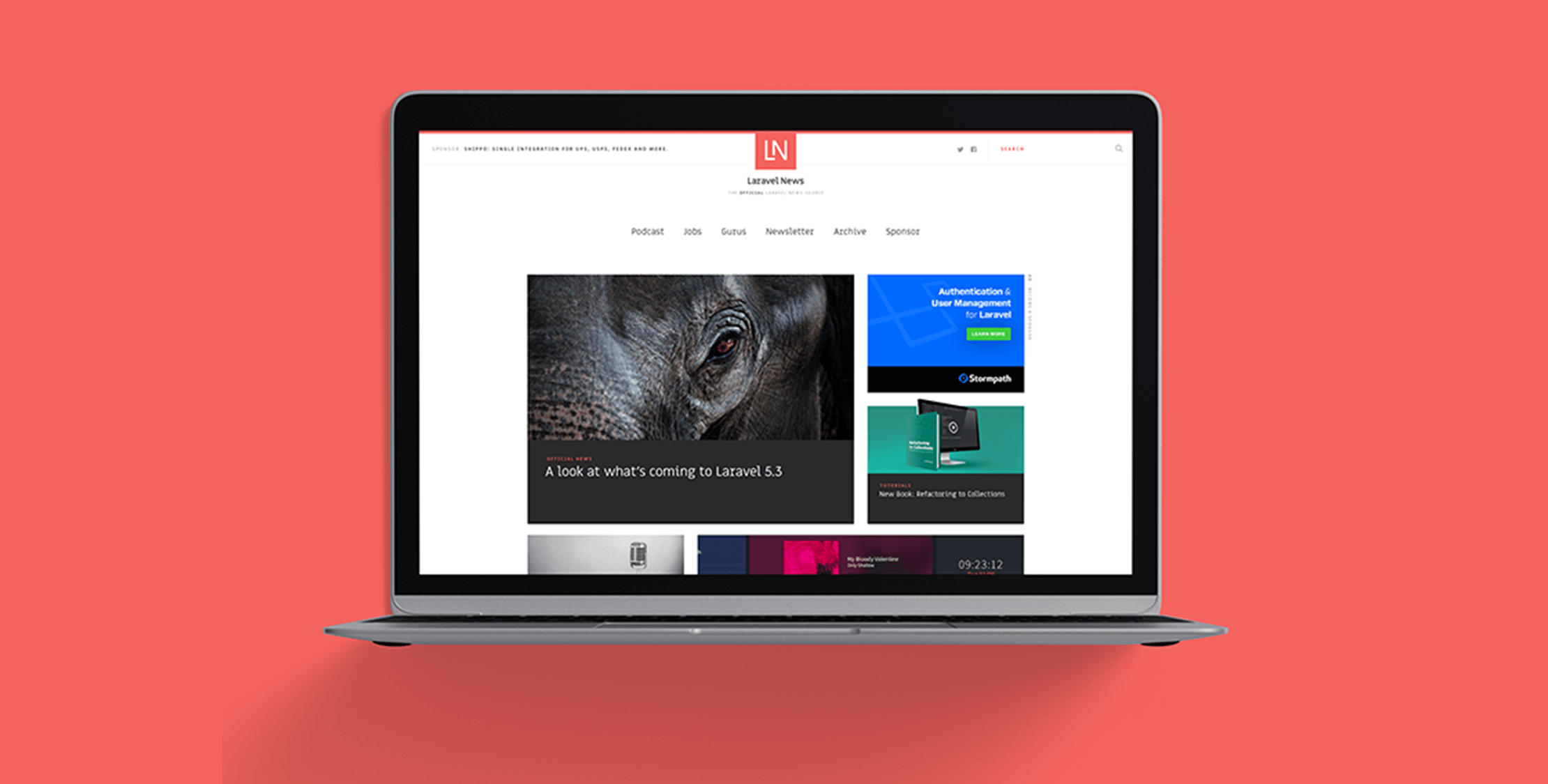 Four years ago Laravel News got its start as a simple Twitter and Facebook account where I would share things created by the Laravel community and try to help out the creators as well as users find new awesome stuff. From there it transitioned into a Tumblr site and finally into a full website that's been running for the past three years.
Back in May Laravel announced that Laravel News would be the official Laravel blog and I didn't like how my current design looked amateurish compared to the rest of the Laravel sites. To remedy that I partnered up with Zaengle who helped take my ideas and turn it into something that I am extremely happy with and proud to bring to the community.
During this move, I have redone the way the site is powered. Previously it ran on WordPress with a custom theme I put together, it worked fine but added new features, and sections became harder and harder, and I wanted the ability to use what I am comfortable with, Laravel. However, I didn't want to give up the media library and editing experience of WordPress.
So to have the best of both worlds I kept the old site on WordPress and used the WP Rest API paired with the Laravel Scheduler. This allows me to automatically sync data from WordPress into my database without having to rebuild an entire CMS admin area. I have the same setup for the podcast section, and it hooks into the Simplecast API to pull those over.
I'm sure you think this is crazy and it might be but if you are interested in how it all works here is a tutorial on how I use WordPress as the backend. I'm pretty confident only a site ran by a developer would like this setup.
While I was working on all this, I didn't have time to finish all the sections of the new site. You may notice the community links are missing, and the search is hit or miss. I decided to roll out without these features and will be adding links back soon and better searching once 5.3 is released with Laravel Scout.
I hope you like the new site as much as I do, and I want to thank you all.
P.S. If you spot any errors or problems I setup a new bugs repo where you can submit it.
Eric is the creator of Laravel News and has been covering Laravel since 2012.