F-Bar – Manage your Laravel Forge Servers from your Mac's Menubar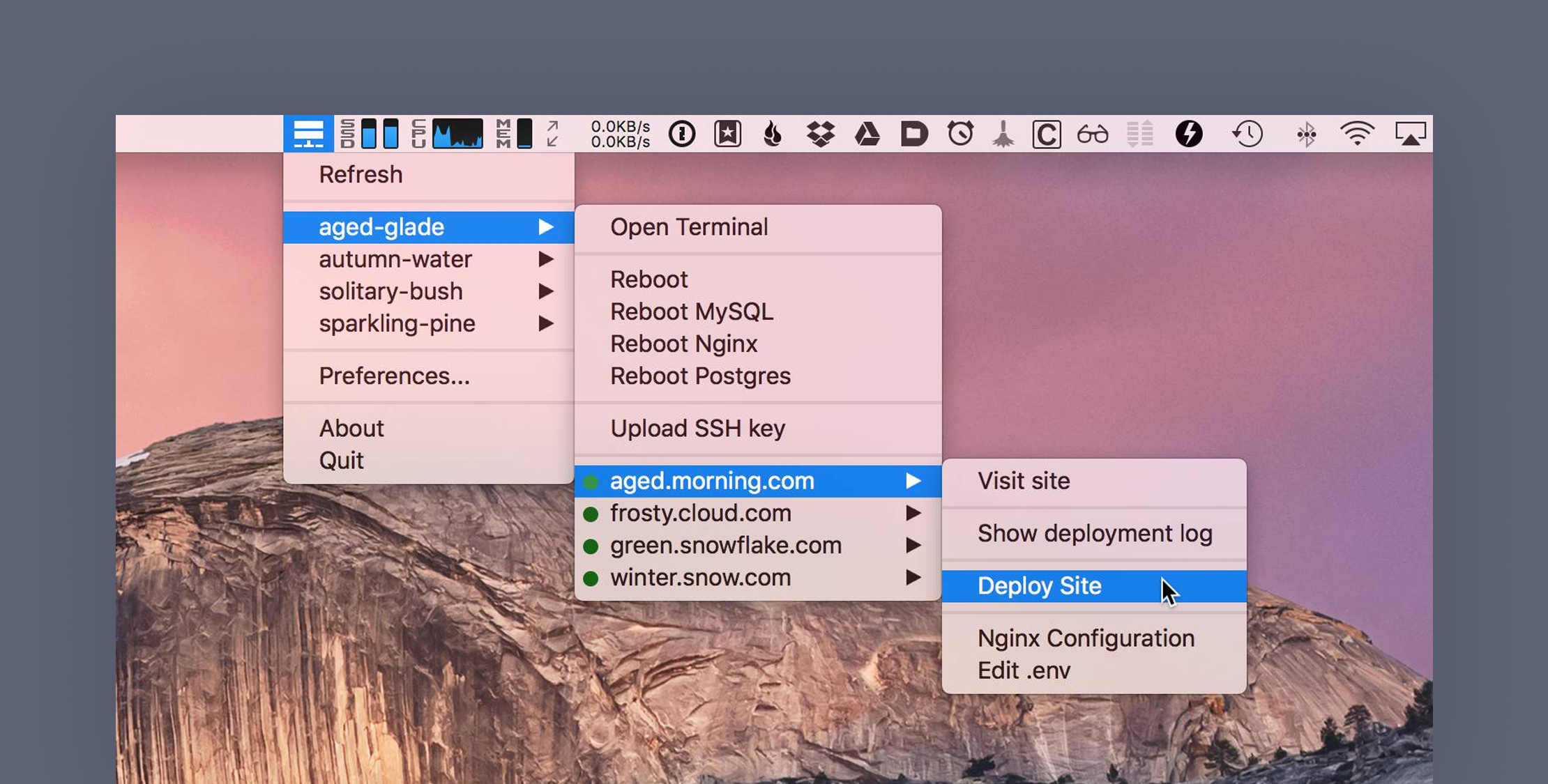 F-Bar is a brand new Mac App made by EASTWEST, that allows you to manage your Laravel Forge servers from your Menubar.
Last month Laravel released its first official Forge API, and F-Bar utilizes this so you can quickly handle almost all aspects of your servers from an easy to use location.
To get started, install the app and enter your Forge API key: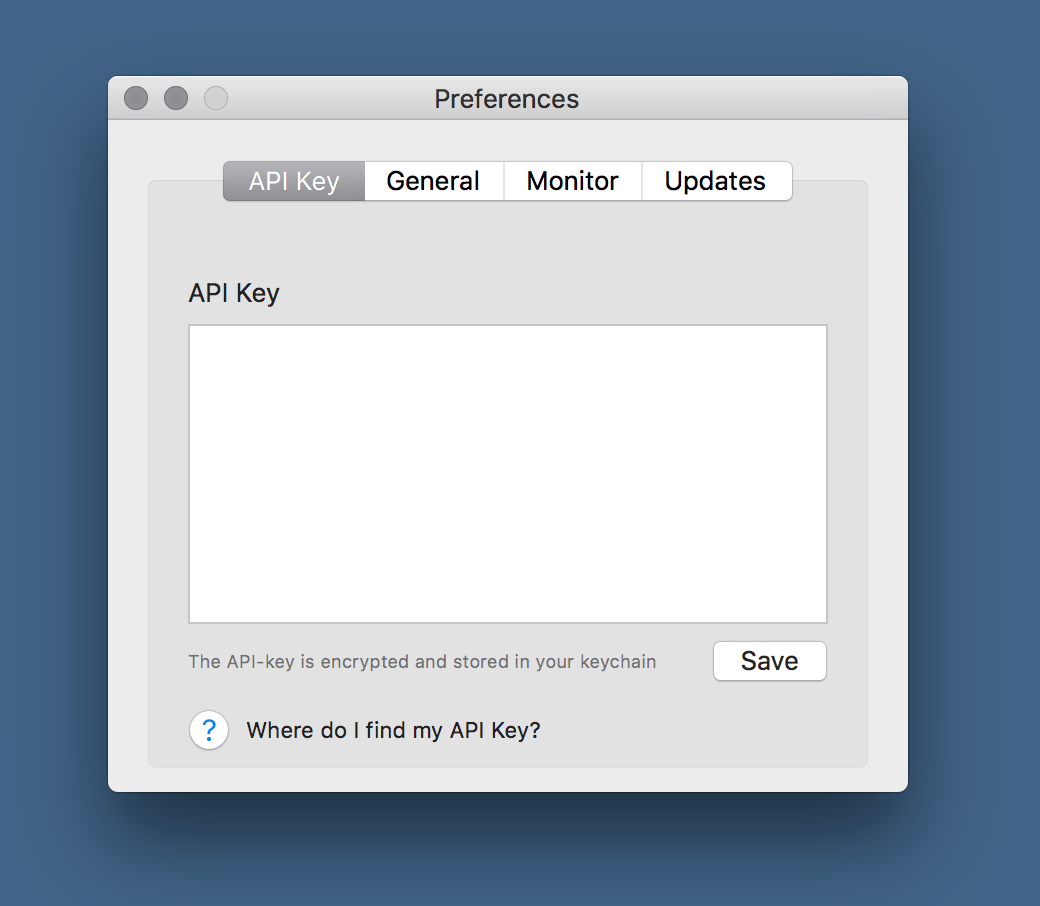 Next, switch over the general tab and select your preferred terminal application: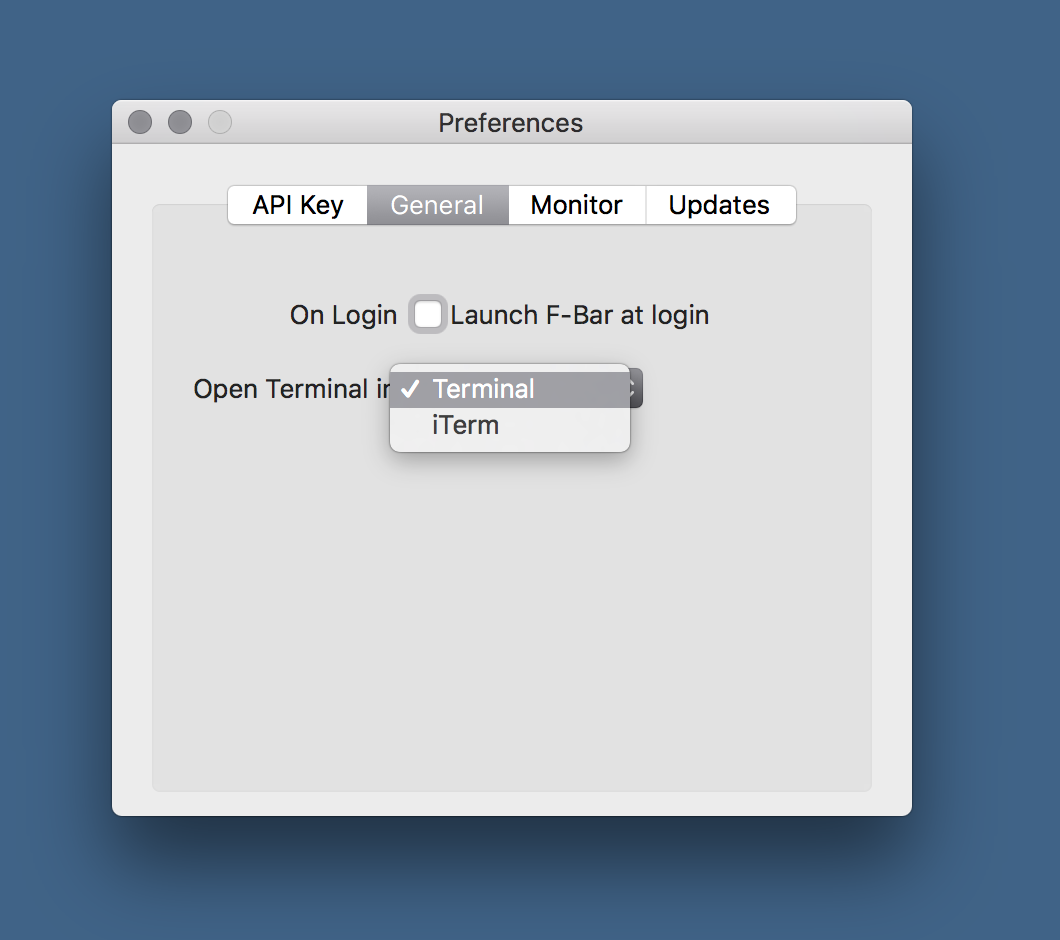 Then for each server you get a list of server options, and individual site options like deploying the site, the deployment log, Nginx and .env configuration and more.
Most are self-explanatory, and in my testing, I've found the open in Terminal one of the ones I'm always using. I have many sites within my Forge account and rarely setup custom aliases so I'm always logging into Forge to get the IP address so I can SSH in. With this option, your terminal of choice opens, and the default ssh forge@ip command runs.
Another custom option is the ability to monitor your servers directly from the app.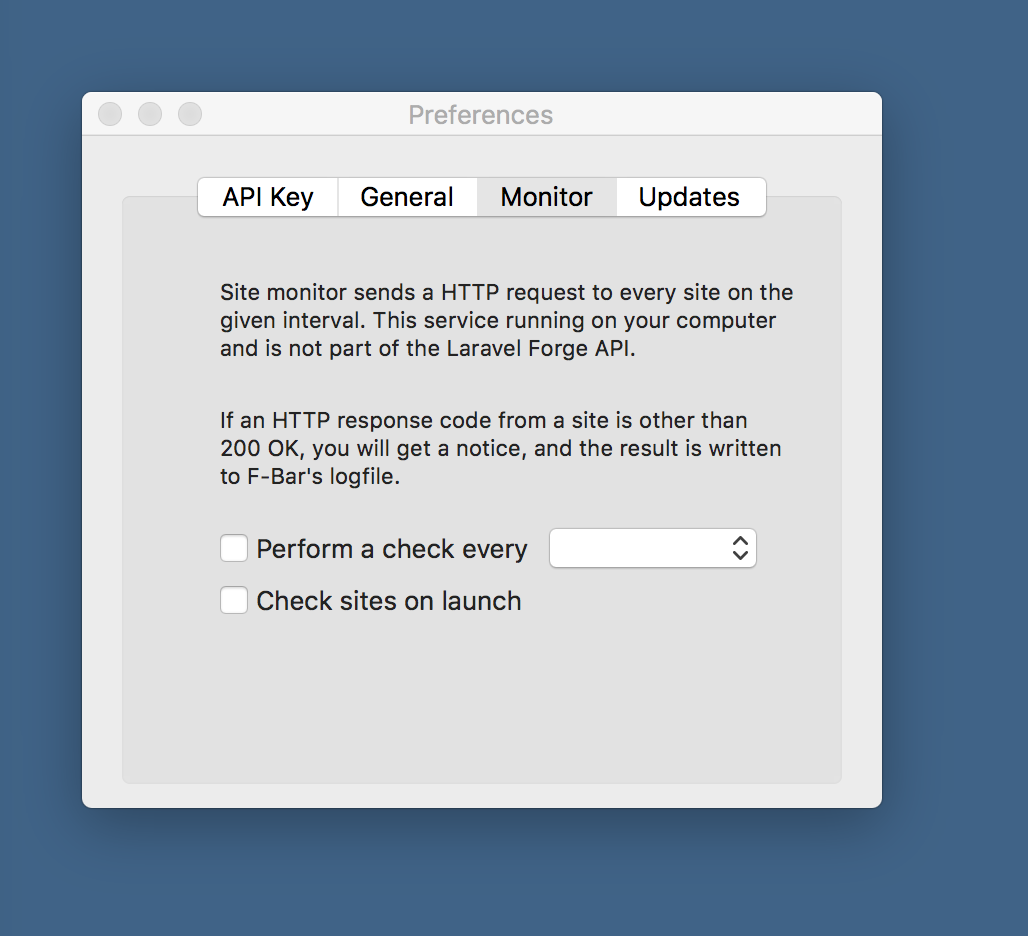 The monitor sends an HTTP request to every site on a given interval and will pop up a notification telling you to check out the site. Since the monitoring runs from your computer, it will rely on it being turned on and is not meant to be a replacement for a more advanced solution. However, it can still be useful.
Other useful features include rebooting services, uploading SSH keys, and viewing the latest deployment log. It is nice having all these options available on your desktop instead of going through the browser.
F-Bar is available today for the introductory price of $9.95 and it comes with a 10-day free trial.
Eric is the creator of Laravel News and has been covering Laravel since 2012.