Keep track of who you meet at conferences with ConFOMO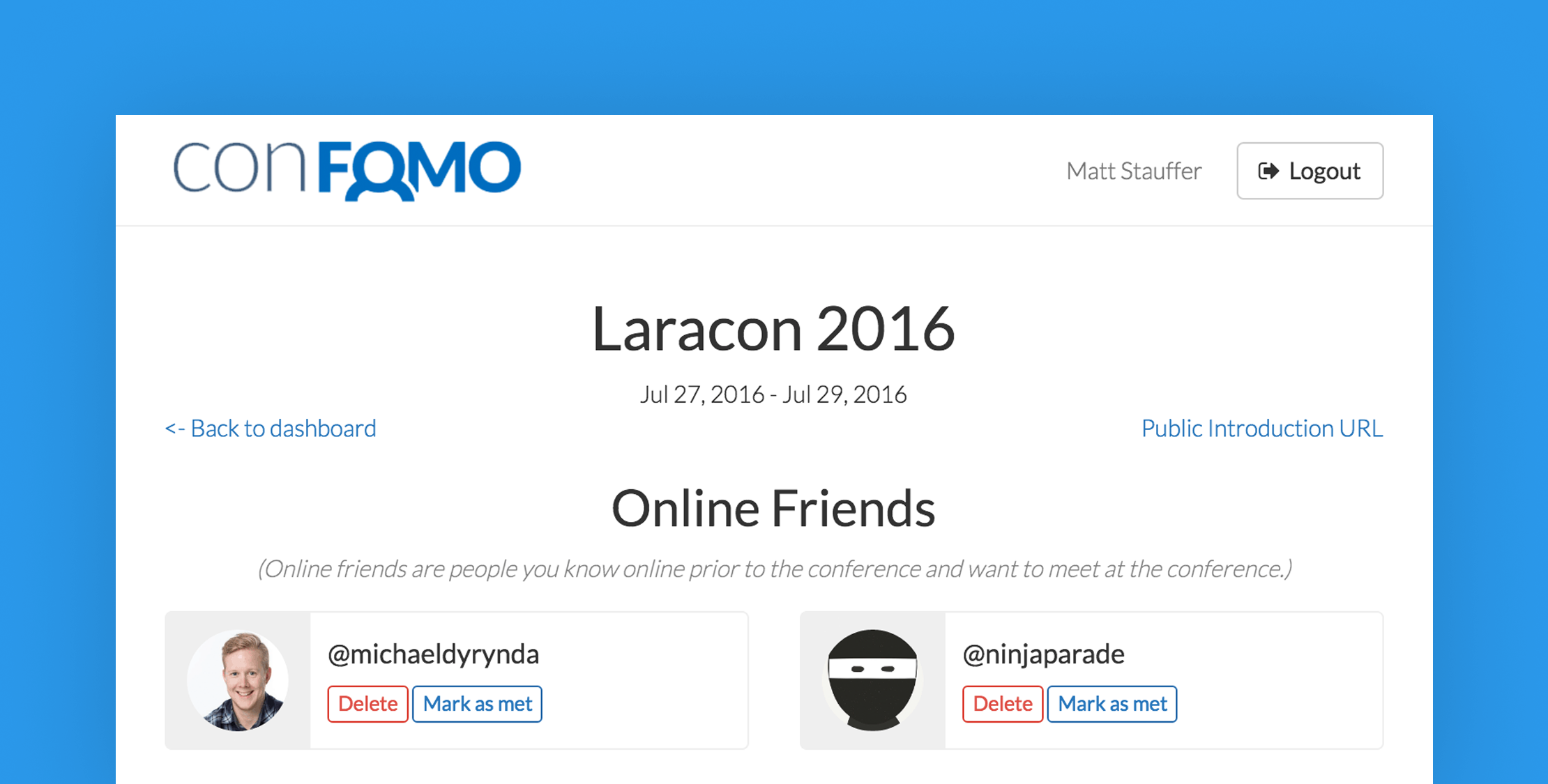 ConFOMO is a Laravel and Vue.js application written by Matt Stauffer and Michael Dyrynda with the goal of giving you an easy way of keeping up with how you want to meet at conferences.
You signup using Twitter, then add the Twitter handle for each person you'd like to meet. During the event as you meet people just hit the button saying, "Mark as met."
Another feature is a public URL like this one where you can add your Twitter handle saying you'd like to meet me.
The app itself was originally built back in 2014 when Matt wanted to track who he wanted to meet at Laracon. This new release is a rewrite with the help of Michael and it's launched just in time for next week's Laracon.
Eric is the creator of Laravel News and has been covering Laravel since 2012.