Announcing the new Laravel Links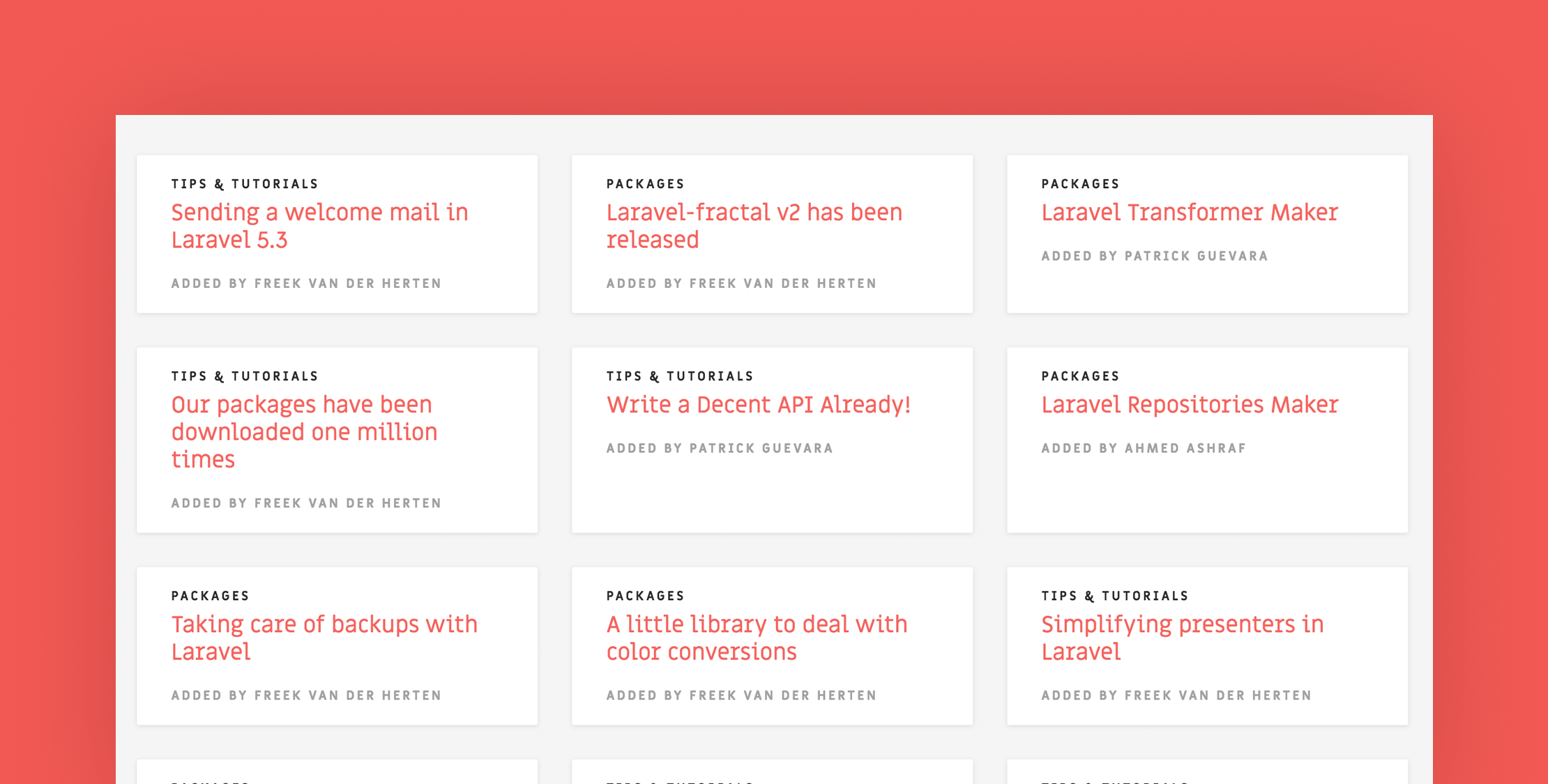 Today I'm happy to announce that the Laravel Links section of the site is now converted to the new site. The links section allows anyone to register and submit a link to their blog posts, packages, or anything else they've created related to the Laravel community.
This new version makes it easier than ever before to add your resource. By utilizing the Embedly API once you add the URL the title and description is then automatically pulled from your site, which means all you have to do is double check it is correct, select a category, and then submit.
Once approved, the link will be live on the site, included in the links RSS feed, pushed to Twitter, and then considered for inclusion in the weekly newsletter.
I've manually moved all the links over from the old system as well as all the user accounts. So if you had an account previously you still have it, however, you may have to use the password reset to get your account in order. I hope you find this setup useful and I'm happy to be able to help marketing your work.
Finally, if you have any feature requests or bug reports for this section please add them to the sites issue tracker.
Eric is the creator of Laravel News and has been covering Laravel since 2012.