Material Theme for PhpStorm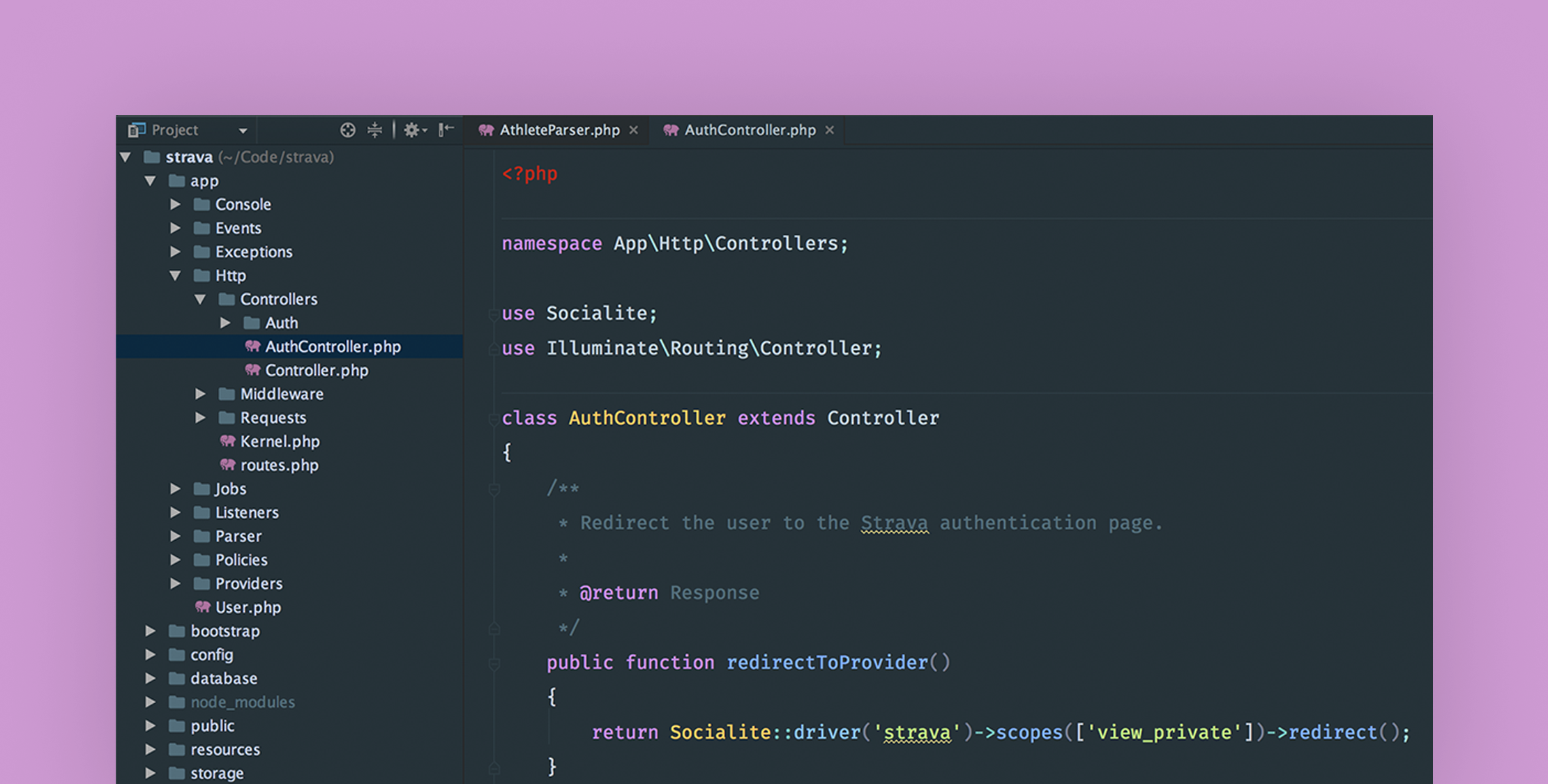 I finally had a chance to install this Material theme for PhpStorm and it's really nice. Great colors, neat file type icons–including a Laravel icon for Blade and an elephant for the PHP files.
The theme supports all JetBrains products including WebStorm and PyStorm. It also comes in a default style as shown in the screenshot above and a darker style that sets the IDE background to a black. My only minor complaint is it's hard for me to make out the active file editor tab.
Material Theme Installation
Open the Settings/Preferences dialog
Select Plugins.
Click Browse repositories and then search for Material Theme UI
Click Install plugin and confirm your intention to download and install the plugin.
Click OK in the Settings dialog and restart for the changes to take effect.
To switch the IDE theme (not the code color scheme), go to Tools -> Material Theme and choose 'Darker Theme', 'Default Theme' or 'Lighter Theme'.
Eric is the creator of Laravel News and has been covering Laravel since 2012.