PHP Docs Workflow for Alfred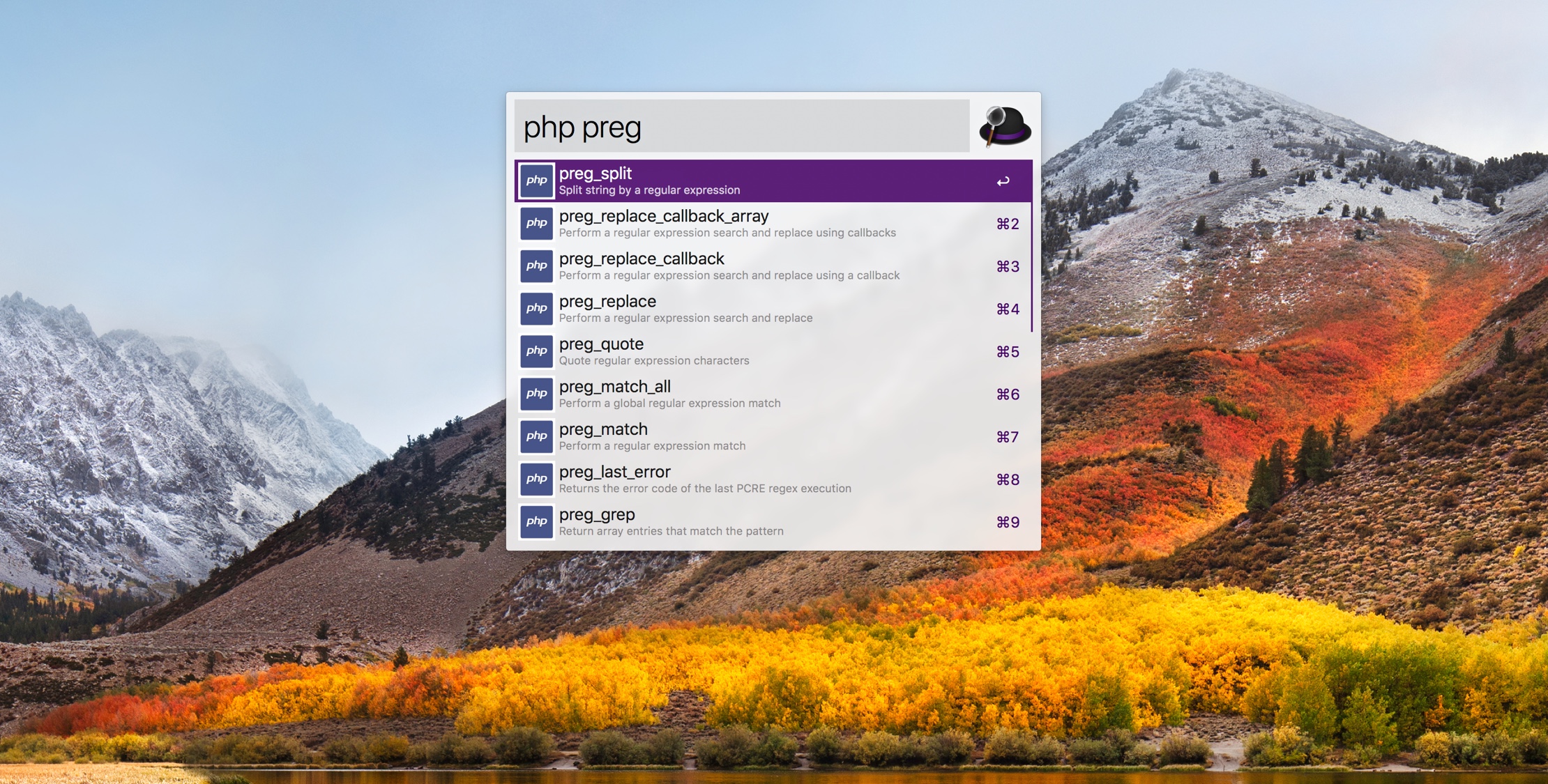 PHP Docs workflow for Alfred by Bill Clark is a workflow for searching the PHP documentation from Alfred directly. The PHP Docs workflow code builds on Till Krüss' Laravel Docs Workflow for Alfred that we recently covered:
Ever since I started using Till Krüss Laravel Alfred Workflow, I wanted one for the php official docs, but couldn't find one. So I created one to quickly search the docs.https://t.co/xv6i6egTZb

— Bill Clark (@billrobclark) August 20, 2018
You can search the PHP documentation by opening up Alfred and prefixing your search with "php" and then the search term.
For example: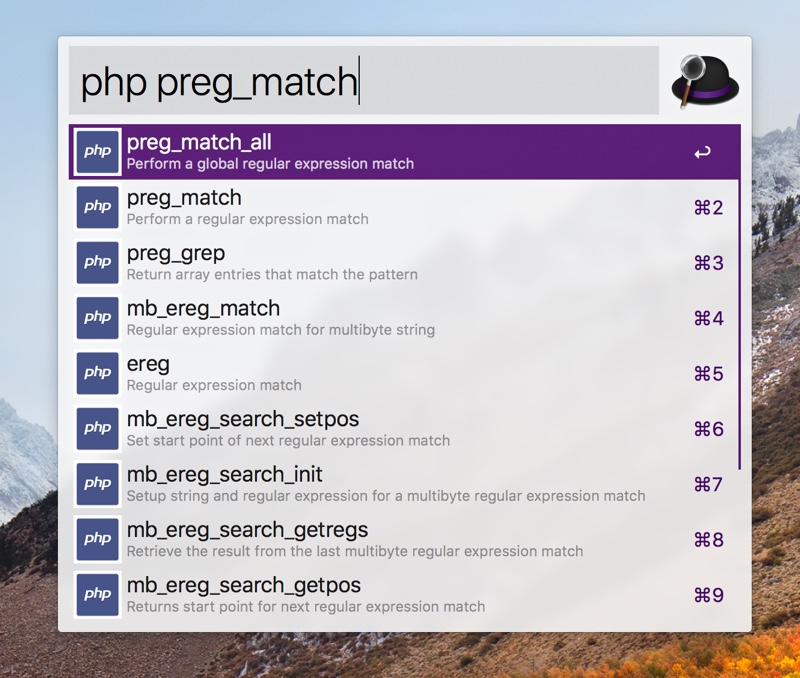 From here, press return to go to the first result or Command + the matching number to go to the documentation.
Check out Bill's repo and download this workflow: billrobclark/alfred-phpdoc-search: An Alfred Workflow to Quickly Search the PHP Documentation. Thanks for this nice workflow Bill! Also thanks to Till for creating the original Laravel documentation workflow!
Note: Alfred is a productivity application for Mac only.
Full stack web developer. Author of Lumen Programming Guide and Docker for PHP Developers.