Search for Jobs on LaraJobs from Raycast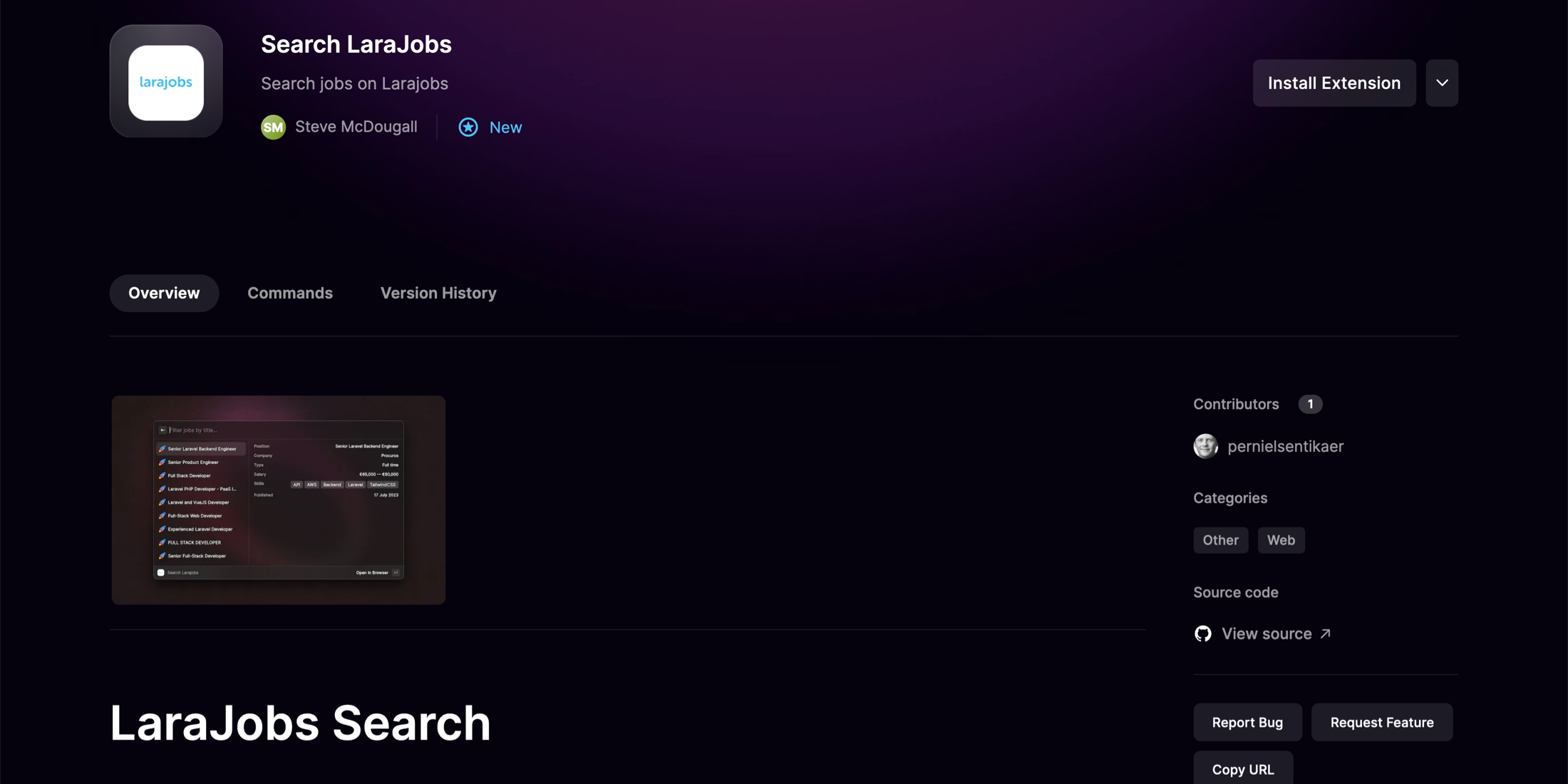 Search LaraJobs is a Raycast extension for instantly searching open positions on LaraJobs and navigating to the job listing from your command launcher: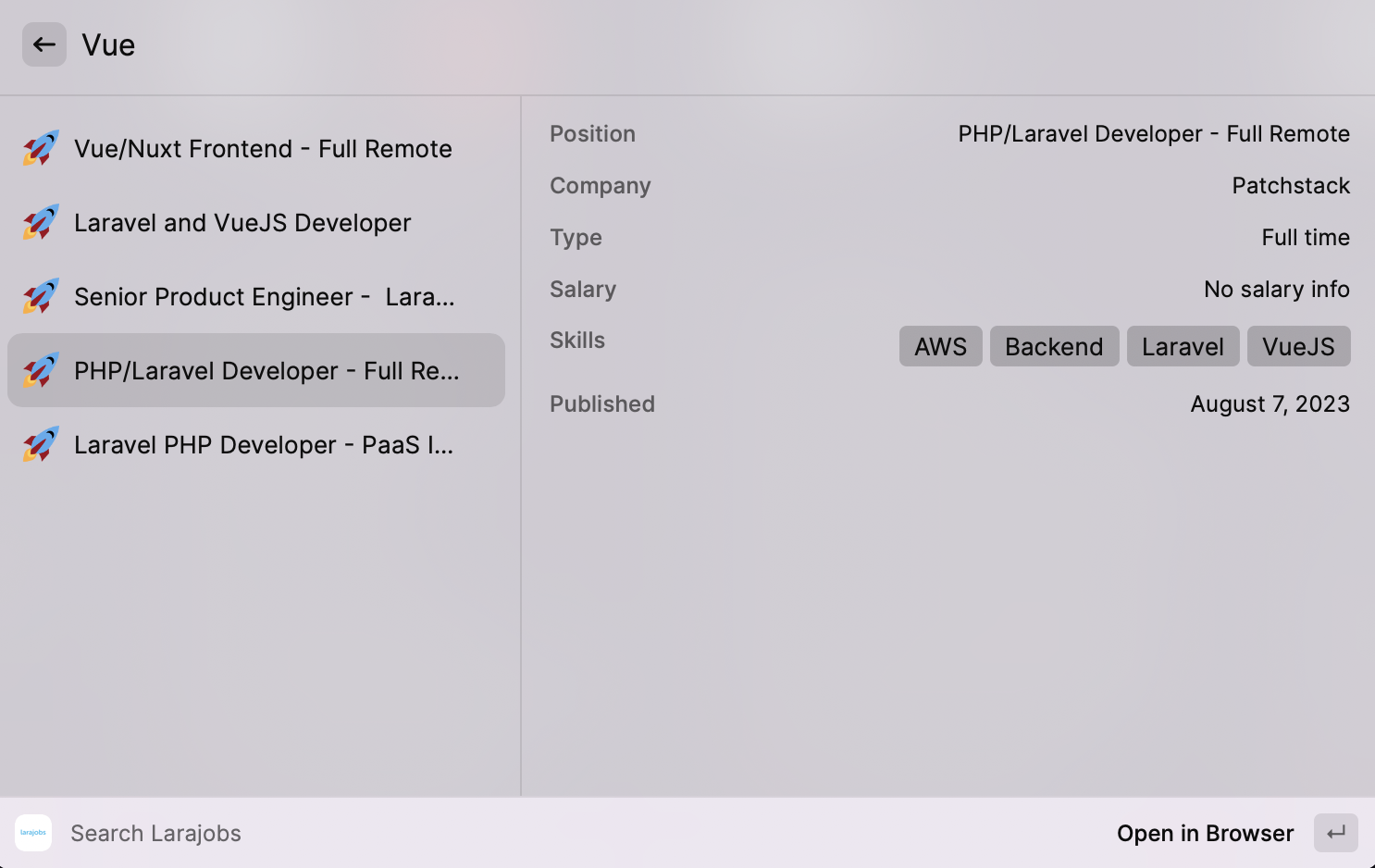 To install this extension, search the store for "LaraJobs," or you can go to the Search LaraJobs Raycast extension page. You must be on macOS and using the Raycast app to use this extension.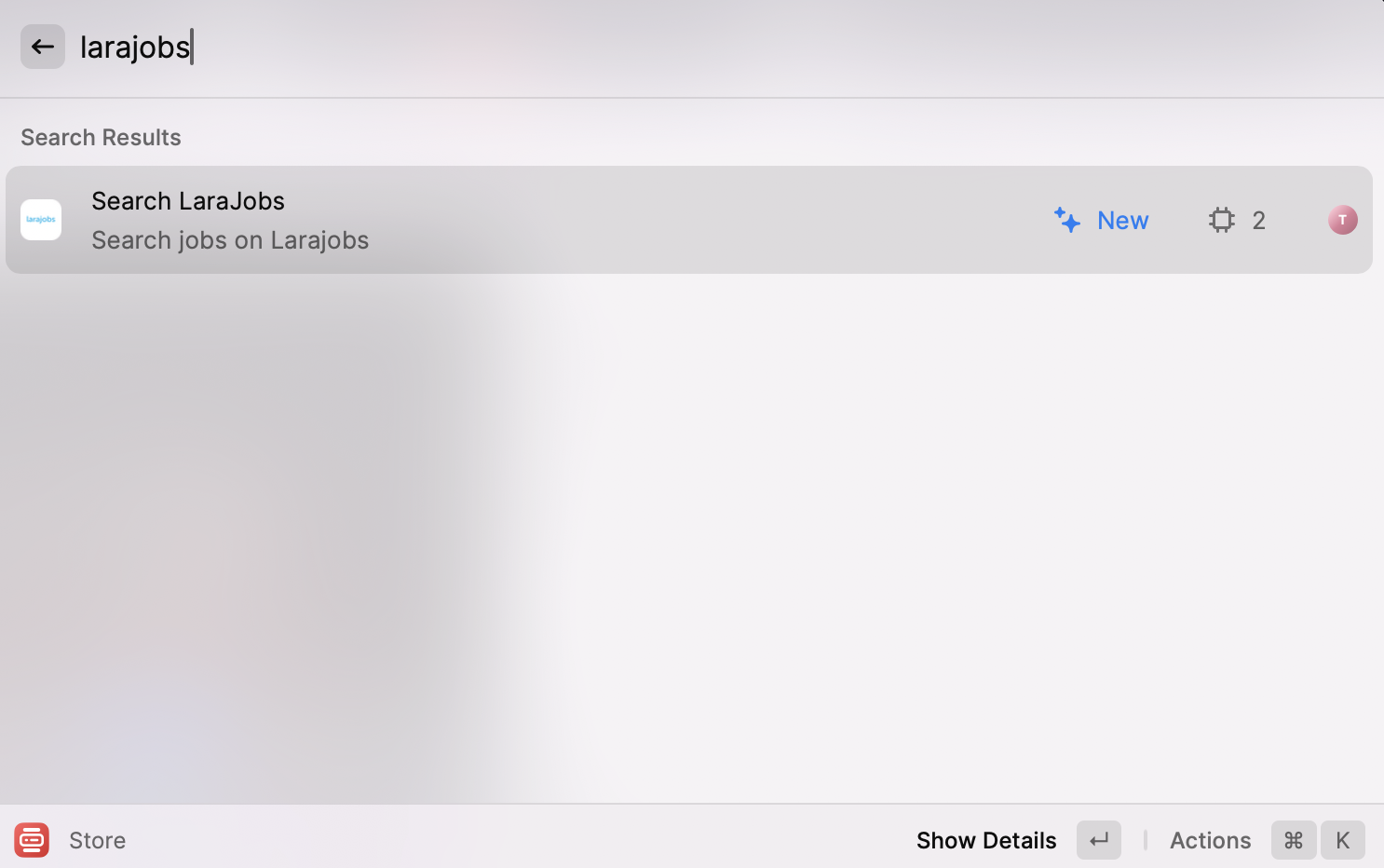 Looking to build your own extension for Raycast?
I'd recommend checking out the source code for Search LaraJobs. Also, check out the official Create Your First Extension document to learn more.
Shout out to Steve McDougall, who created this extension!
Full stack web developer. Author of Lumen Programming Guide and Docker for PHP Developers.